What we do
Abaco offers contract electronics manufacturing (CEM) services, specialising in NPI, prototyping and pre-production and production of batch-build, high reliability, high quality, high performance surface mount technology (SMT) and mixed/through-hole and plated through-hole (PTH) printed circuit board assemblies (PCBA).
Read More
With batch sizes from 1 to 100 for NPI/prototyping and production batch sizes from 10 upwards, we can offer lead-times from as little as 48 hours.
Our customers benefit from a full range of electronics manufacturing services (EMS) including box build, cable assembly and mechanical assembly, and take advantage of our experienced procurement, purchasing and supply chain team to help you manage your material requirements.
Need more information?
Connect with a Manufacturing Services expert today:
Manufacturing Services
If you're looking for electronics manufacturing services for mission critical applications – you're in the right place. Find out what we do, how we do it – and why we can make a valuable contribution to your project.
The customers we serve often deploy our manufactured assemblies in environments such as: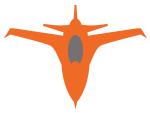 Aerospace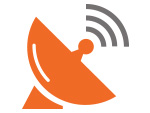 Telecomms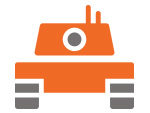 Defense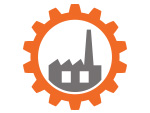 Industrial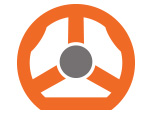 Automotive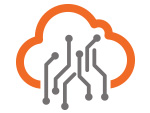 Infrastructure
We can handle free issue, part- or full procurement, and offer full traceability if required. Our robust counterfeit avoidance policy is to industry standards.
Emphasis on quality
Quality is at the heart of everything we do. Our accreditations include:
AS9100 Rev D
ISO9001 2015
ISO 14001 2015
Just as with Abaco's own products, we deliver outstanding quality to our contract customers, using rigorous processes to ensure that what we deliver is to your specification and 100% reliable.
Our manufacturing process features sophisticated capabilities and is designed to be error-free and entirely repeatable: our aim is to deliver your product only once. Assemblies – not just samples – are comprehensively tested throughout production, and we can offer complete traceability to meet your requirements in both material and manufacturing processes.
Partnering for success
From our ability to consult with you on design for manufacture, design for test and prototyping through to our ability to provide package-on-package, 0.4mm BGA and 01005 placement, Abaco provides a flexible, comprehensive capability that can do as much or as little as you need.
Our manufacturing offerings include:
Vapour phase reflow
Conformal coating
Environmental stress screening (ESS)
3D solder paste inspection (SPI)
3D X-ray inspection (AXI)
Roving Probe (Flying Probe) test
Automated optical inspection (AOI)
JTAG/XJTAG development and run time test
Automated SMD production lines
Moisture-sensitive components are handled appropriately with dry stores, vacuum sealing and bake ovens in place, and processes in place to ensure voiding is kept well within industry standards.
We have expertise and experience in dealing with all PCB substrates such as FR4, polyimide, ceramic, Rogers, PTFE, flexi-rigid and metal-backed laminates.
You can also benefit from our significant experience in the assembly of complete system builds such as telecommunication racks and scientific instrumentation.
Our goal is to work with you as a long term partner. We want to add value to your business, to help you solve challenging problems, to achieve competitive advantage and to maximise your success by enabling you to get your no-compromise products to market in the shortest time at the optimum cost.