Easy To Use Framework
The ImageFlex framework API is a user-friendly interface that provides an abstraction layer on top of OpenGL to allow developers with no OpenGL™ experience to rapidly create high performance graphics applications. It includes optimized, high quality image fusion, stabilization and distortion correction algorithms, as well as a reference implementation of "Skybox", an application (similar to Google Street View) that performs real-time 360° spherical stitching. The API facilitates full 'spherical' situational awareness by facilitating the use of 'cube maps' displaying equi-rectangular images. The reference implementation, along with a configuration utility, can enable users to integrate their own camera array and processing very quickly.
Typical applications for ImageFlex include Degraded Visual Environment (DVE), 360° situational awareness, helmet mounted sight processing, and target identification and tracking.
Speeds Development, Reduces Cost of Advanced Graphics Applications
ImageFlex image processing and visualization toolkit enables customers to develop applications for platforms such as GVC1000 and GVC2000 more quickly and at a lower cost. Powerful application software that is unique in the rugged embedded computing market, ImageFlex greatly simplifies application creation by eliminating the need for the developer to be concerned with the underlying software layers. This significantly reduces GPU solution development cost and timelines. Code generated by using ImageFlex is easier to develop, test and debug – speeding time to deployment - and maintain.
ImageFlex features OpenCL ™and CUDA™ interoperability layers to simplify the problem of using the GPU for compute and display in harmony. It provides high quality implementations of GPU accelerated adaptive image fusion, lens distortion correction and image stabilization. By providing a comprehensive set of demos and reference examples as an application starting point, it reduces the developer learning curve even further.
Abaco's Advanced Software Development Environment
ImageFlex is also an element within Abaco's AXIS software development environment, which is designed to simplify the process of creating sophisticated embedded applications. AXIS gives developers the tools they need to be more productive, and largely frees them from the complexities of the underlying hardware architecture.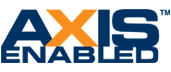 AXIS Software

ImageFlex
From Machine Intelligence to Deep Learning
AI is transforming what's possible in military computing. Here, we look at how the latest tools and resources are making it significantly easier to develop powerful applications that leverage AI technology.
Software
Rapid software design, development, debugging and optimization are the key to minimizing time-to-deployment. You need Abaco's AXIS.
GPGPU
For the most demanding applications in SWaP-constrained platforms, you can benefit from Abaco being NVIDIA's preferred provider of GPU technology into harsh environments.