Overview
Next-Generation RF Processing System
VP431, the next generation of our highly successful VP430, is a 3U VPX commercial off-the-shelf direct RF processing system that features the 3rd-generation Xilinx Radio Frequency System-On-Chip (RFSoC). The VP431 maximizes I/O channel density, reduces the radio frequency signal chain complexity, and allows for heterogeneous processing capability.
Designed to Align with SOSA™ Technical Standard
The VP431 was designed to align with the Sensor Open Systems Architecture™ (SOSA) technical standard which enables the military to procure cost-effective tactical systems that can also be efficiently upgraded or repurposed.  Primes and integrators will see reduced platform time-to-market, resulting in faster revenue generation by having a menu of existing qualified solution sets that can be rapidly integrated.  
Increased Performance in Less Space
The VP431 is a major step forward in performance and density, enabling the use of fewer boards with increased performance – thus minimizing SWaP - as well as the built-in ability to handle advanced MIMO, beamforming, and many military & aerospace, and commercial applications such as communications, sensor processing, radar, and electronic warfare.
3U VPX RF Processing System
The VP431 features the transformational 3rd generation Xilinx® Zynq® Ultrascale+™ RF system-on-chip (RFSoC). The ZU47DR device used on the VP431 includes eight integrated analog-to-digital converters sampling up to 5.0GSPS, eight digital-to-analog converters up to 10.0GSPS, a user-programmable FPGA fabric, and a multi-core Zynq ARM® processing subsystem.

RoHSCompliant.gif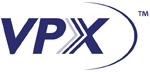 VPX.gif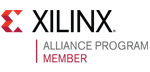 XILINX.gif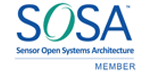 sosa.gif
Specifications
Application
Development, Lab, Simulation, Test, Rugged, Embedded
Channels
8 Analog input, 8 Analog output
FPGA Family
Zynq Ultrascale+ RFSoC
Function
FPGA Baseband Processor, Transceiver (Analog Input & Output), Digital Communications
Port Type
1000BaseKX, 40GBASE-KR4, PCIe Gen3, 100Gbps Optical
Ruggedization
Air cooled rugged, Conduction cooled rugged
Request A Quote
VP431 RFSoC Board
Direct RF Processing System - Aligned to SOSA™ Standard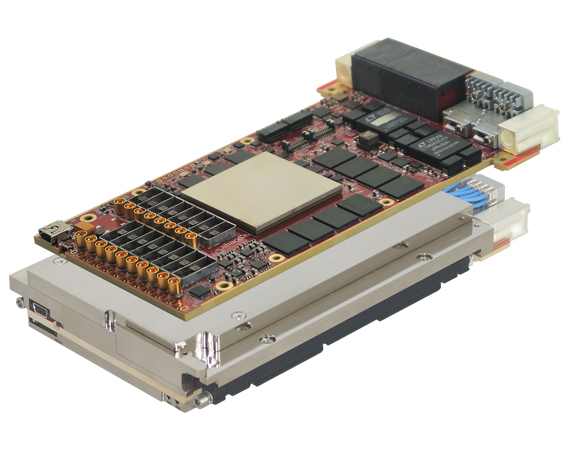 Contact An Expert
Looking for help with
VP431 RFSoC Board
Direct RF Processing System - Aligned to SOSA™ Standard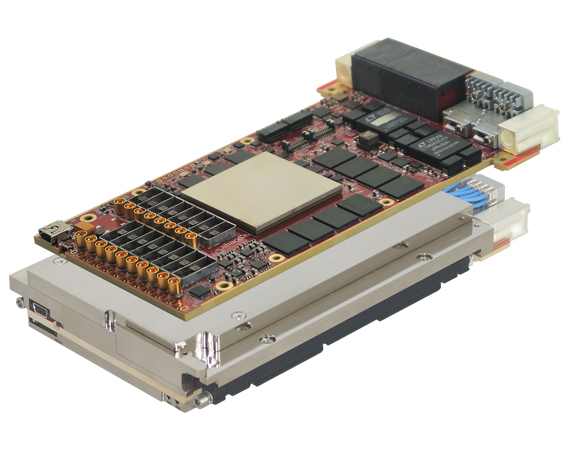 Get Support
Looking for help with
VP431 RFSoC Board
Direct RF Processing System - Aligned to SOSA™ Standard