---
We have the broadest range of COTS rugged embedded computing products in the industry – from data capture to information delivery – enabling our customers to create entire systems from a single source.
---
Featured Products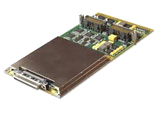 XMCGA8 XMC
Delivers the latest in GPU performance, long term support, and configurable video outputs.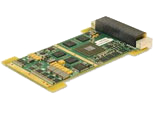 GRA113
Enables high-performance computing and visualization applications in SWaP-constrained, rugged environment.
We deliver mission-critical rugged embedded computing systems to defense, aerospace and industrial applications when failure is not an option.
We bring 30+ years of experience to the flexible, responsive support of our customers, backed by robust, repeatable processes. Through every day of your program, our focus is on ensuring your success.
Abaco Advantage
What we can do for you.
Product Selector
Find exactly what you're looking for.