Overview
Taking a new board-level product or system from concept to deliverable requires feature-rich development and testing tools. The DEVPX3 development chassis provides a flexible, cost-effective platform for open-standards-based application development, integration, testing, and demonstration.
Easy-to-integrate lab-ready chassis that saves you time and money
Designed to support Abaco's 3U modules aligned to OpenVPX and SOSA standards, DEVPX3 gets your lab systems up and running quickly without a large investment in custom backplane designs. Being able to quickly assemble board products into an actionable system gives you a reduced integration schedule and easy reconfiguration in support of every stage of development. The lightweight, sleek design and convenient carrying handle make it easy to transport from field to lab.
Reliable, reusable architecture to field-test and showcase your VPX solutions
System integrators can develop and field-test on DEVPX3, secure in the knowledge that the same 3U cards used in the laboratory and field demonstrations can be ordered in different build styles as required to meet the environmental requirements of a range of airborne, ground, and naval platforms. You can architect and demonstrate system functionality from a low-cost OpenVPX platform, proving end capability at a system and board level.
Eight-slot, open backplane with forced air-assist and auxiliary storage
The DEVPX3 chassis is comprised of an 8-slot backplane, card cage, PSU, adjustable cooling fan, provision for auxiliary storage, and all internal power wiring. The backplane choices of DEVPX3 support up to eight 3U modules, with individual slots that are easily configurable to accept either conduction or air-cooled modules, allowing for quick and mixed prototyping. All installed boards are front and rear accessible, allowing for easy fit of rear transition modules (RTMs) and any associated cabling.
Perfect for lab environments in a variety of industries
The DEVPX3 is perfect for lab environments in various fields including industrial equipment, heavy automotive, mining/exploration, military ground vehicles, commercial and military aircraft, and naval surface and subsurface vehicles. 
Check out our Abaco Systems products for your 3U VPX system development needs.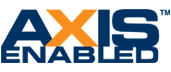 AXISSoftware.gif

OpenVPXLogo.gif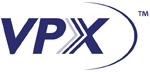 VPX.gif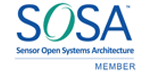 sosa.gif
Specifications
Application
Development, Lab, Simulation, Test
Cooling
Air-Flow Through-Cooled
Development Environment
3U OpenVPX and SoSA-aligned
Environmental
Lab grade operating environment
Ruggedization
Commercial (benign), Lab Grade
Software
Axis Tool Suite, Health Toolkit, Hardware Development Kit
Weight lb (kg)
39lbs (17.7 kg)
Request A Quote
DEVPX3
3U VPX Eight-Slot Development Chassis Aligned to SOSA™ and OpenVPX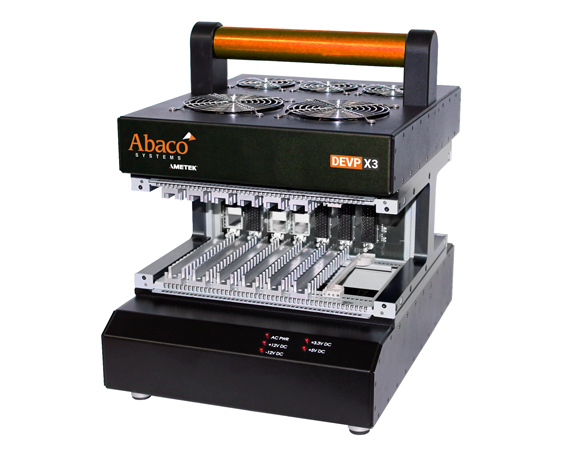 Contact An Expert
Looking for help with
DEVPX3
3U VPX Eight-Slot Development Chassis Aligned to SOSA™ and OpenVPX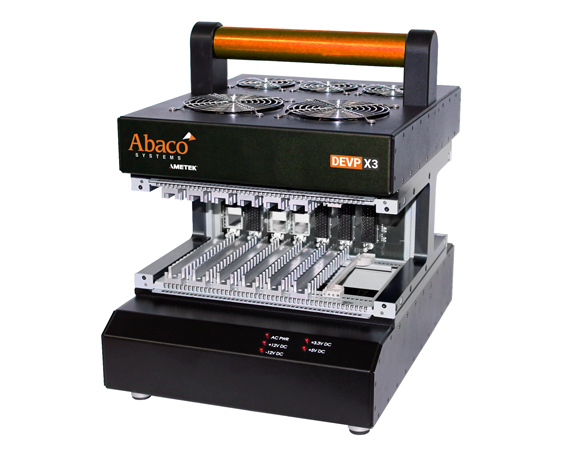 Get Support
Looking for help with
DEVPX3
3U VPX Eight-Slot Development Chassis Aligned to SOSA™ and OpenVPX