The last EW card you'll need.
The VP880: designed to evolve with your changing needs.
Processing
User Programmable Kintex or Virtex Ultrascale
Zynq Ultrascale+ MPSoC
Memory
8 GB DDR4 mapped to FPGA
2GB DDR4 mapped to Zynq
Analog and Digital I/O
1x HSPC/FMC+ Site for Analog or Digital Input/Output
Flexible Backplane Options
VITA 67.1 and VITA 67.2 analog interface ports
VITA 66.4 Optical Interface via Firefly BLAST site (optional)
Cooling OPTIONS
Air, Conduction cooling (optional)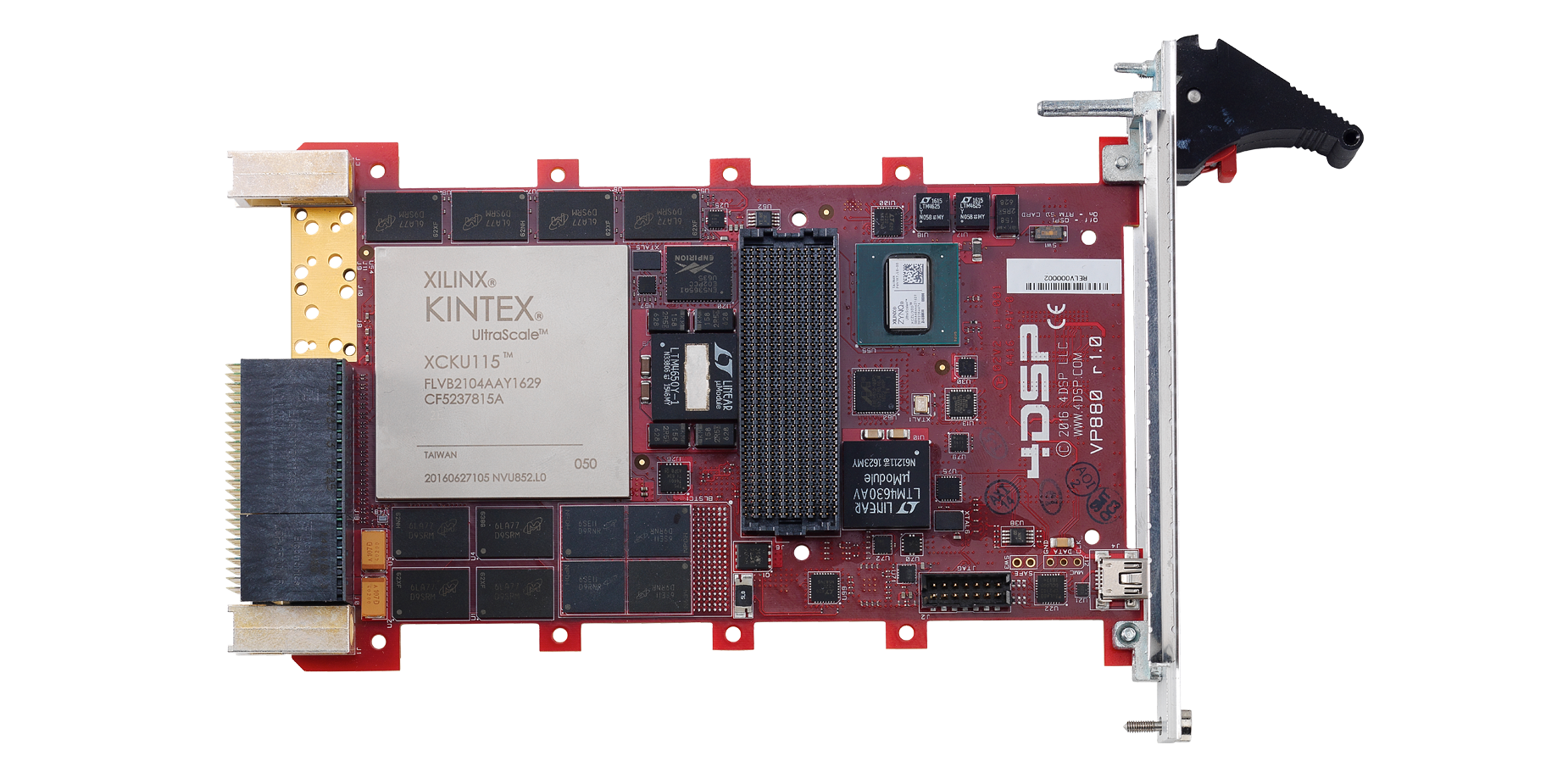 The flexibility you need for the system you want
Choose your FPGA. Choose your I/O. Configure to your requirements.