Overview
The VPX370 is a second generation VPX development platform that delivers, performance, flexibility, and scalability all in a compact 3U VPX form factor.
A 6-slot system developed specifically for aerospace and defense applications, its modular architecture enables users to add high performance FPGA and I/O to the base configuration, addressing many application requirements such as digital RF memory (DRFM), synchronous multi-channel MIMO systems, software defined radio (SDR) and more.
The VPX370 was designed with flexibility in mind, both in the ability to scale from lab to field and in application versatility.
All Abaco Systems FPGA, I/O technology, and backplanes used in the VPX370 can be configured for rugged conduction cooled form factors, making the system an ideal platform for developing IP and technology with an easy migration path to a deployed rugged system such as the VPX362.
Board Support Package
Our Board Support Package helps customers get their hardware implementation underway as quickly as possible by providing reference designs, Stellar IP, an FPGA development tool, the 4FM GUI, a user interface for controlling and monitoring the hardware, as well as other supporting elements.
Specifications
I/O Types
Multi-channel A/D and D/A using FMCs
Processor
Intel Quad Core i7
User Programmable FPGA
Kintex or Virtex Ultrascale, Kintex-7
Request A Quote
VPX370 3U VPX Development System
Performance, flexibility, and scalability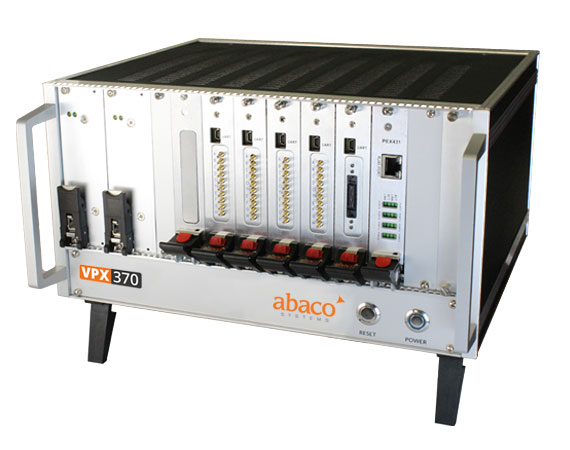 Contact An Expert
Looking for help with
VPX370 3U VPX Development System
Performance, flexibility, and scalability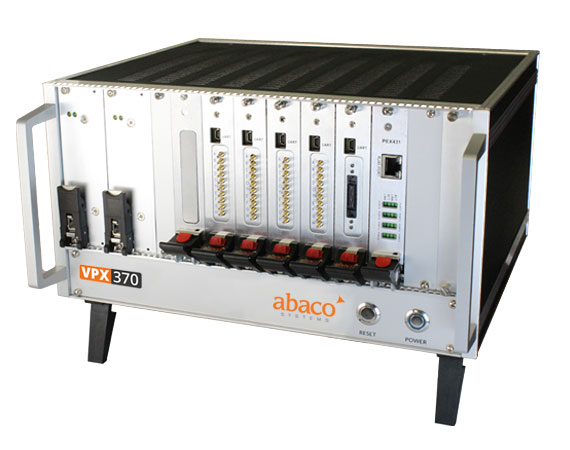 Get Support
Looking for help with
VPX370 3U VPX Development System
Performance, flexibility, and scalability