Overview
The FMC422 is a dual base or single/medium/full Camera Link FPGA Mezzanine Card (FMC) for advanced video processing applications requiring high performance capture or output and FPGA processing.
The FMC422 provides the optimum solution for new systems as well as a straightforward technology refresh/performance upgrade for existing systems. When paired with one of Abaco's state of the art FPGA carriers, the FMC422 makes it easy to perform the most advanced real-time video processing applications. Applications include low latency video sensors for degraded visual environment navigation, autonomous vehicles, and defense active protection systems.
A direct LVDS connection to the FPGA enables you to leverage modern FPGAs and potentially run at a faster data rate than the standard defines. 
The FMC422 is fully VITA 57.1 compliant and only requires an FPGA carrier with the low pin count (LPC) configuration, making it possible to mount on both HPC and LPC FPGA carriers. The FMC422 includes a version 2 compliant Power over Camera Link (PoCL) interface, passing power over pins 1 and 26. 

FMC.gif
Specifications
Data Rate
255MB/s (Base), 510MB/s (Medium), 680MB/s (Full)
Function
CameraLink Video Interface
Resolution
24-bit (Base), 48-bit (Medium), 64-bit (Full)
Request A Quote
FMC422 FPGA Mezzanine Card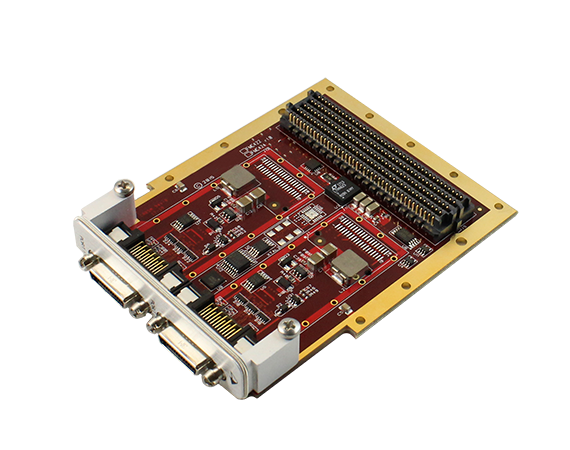 Contact An Expert
Looking for help with
FMC422 FPGA Mezzanine Card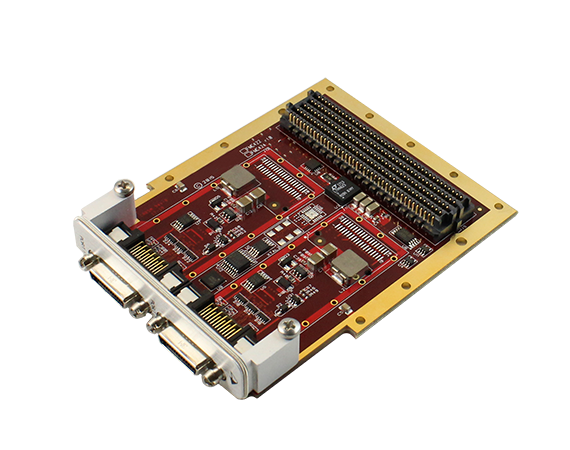 Get Support
Looking for help with
FMC422 FPGA Mezzanine Card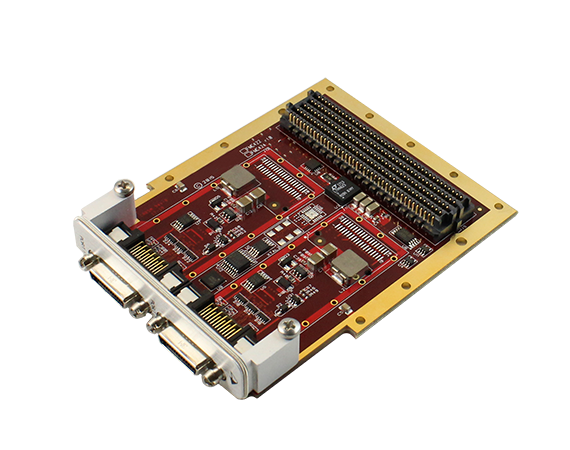 Here, Larry Schaffer, Director of Business Development and Haydn Nelson, Director of Product Management, RF and DSP review the sources