SBC312 SBC
3U VPX single board computer with 8-core QorIQ P4 processor
We recommend the following alternative solutions: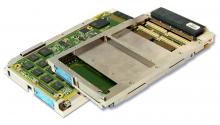 Rugged 3U VPX T2081/T1042-based SBC provides an essential pre-certification step with its support code for VxWorks653
Learn More
Overview
8-core processing for optimum performance
The SBC312's eight processor cores allows legacy applications to reduce multi-slot configurations to a single slot – making for smaller, lighter and more cost-effective systems. Based on the QorIQ P4080, the SBC312 provides outstanding flexibility to the system designer, with support for both symmetric and asymmetric multiprocessing architectures.
From simple to complex
The VITA65 OpenVPX-compatible SBC312 has dual high-speed fabric connectivity enabling a range of scalable solutions from single host to larger multiprocessor systems. Combined with an extensive and flexible range of I/O options, the SBC312 is deployable in a wide range of high performance embedded computing applications.
Software delivers flexibility, reliability and security
The SBC312 benefits from Abaco Systems' broad software rollout including: P2P software (PCI Express peer-to-peer connectivity), VxWorks®, Linux®, and Wind River® Hypervisor support, and Integrity.
Specifications
Processor
QorIQ P4080 @ 1.5 GHz
Maximum Memory
4 GB DDR3 SDRAM with ECC
Management Plane
BMM (Baseboard Man. Module)
Ruggedization
Level 1-5 Air, Conduction Cooled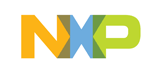 Freescale Alliance

OpenVPX Logo
10 SBC questions to ask
Not all single board computers are created equal. Find out more about how your current supplier's offering compares with Abaco's.
SWaP
Minimizing size, weight and power is one of the biggest challenges our customers face. That's why we prioritize it in all our product designs.