When we design a product, our first question is: "What functionality are our customers telling us they need?" Our second? "How can we deliver that functionality in the smallest, lightest form?"
Take the GVC1000 graphics/vision computer, for example, with its 1+ TeraFLOPS of performance. We could have made it smaller and lighter – but that would have meant not including the connectivity – 2 x 10 Gigabit Ethernet, CAN/MilCAN/USB – and fast access storage that our customers told us they needed. Only when we'd ensured we could deliver the functionality did we focus on size, weight and power. The GVC1000 now offers the market's leading combination of performance, capability and minimal SWaP.
It's the same story with the VICTORY switch-compliant RES3000. Yes, there are smaller, lighter Ethernet switches out there – but they compromise on functionality. The RES3000 delivers not only high performance – it's also uniquely flexible because it supports OpenWare, our advanced switch management software with all the configuration, monitoring, switching control, addressing and routing options you could ever need for ultimate customization. Like the GVC1000 – it delivers the optimum combination of capability and minimal SWaP.
Transforming the Military Embedded Computing Landscape
This white paper describes the key market drivers, technologies and building blocks that the military is increasingly embracing from the commercial world that provide a clear path to increased operational capabilities within the size, weight and power (SWaP) constraints that are a feature of today's most demanding programs.
GPGPU
For the most demanding applications in SWaP-constrained platforms, you can benefit from Abaco being NVIDIA's preferred provider of GPU technology into harsh environments.
LET US HELP YOU:
Fill in the form, and let us help you turn the Abaco advantage to your advantage.
Related Products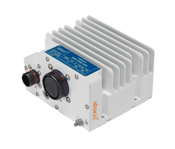 Fully Managed Ethernet Switch Family.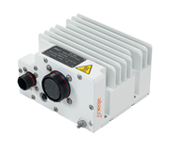 Rugged, low SWaP Graphics and Vision Computer.