IMP3A
Rugged 3U CompactPCI QorIQ-based SBC
Overview
System on chip (SoC) processor
The first Freescale QorIQ-based single board computer to join the PowerPact3 family of 3U CompactPCI processors, the IMP3A offers e500 cores built on Power Architecture's 45 nanometer technology delivering unprecedented performance per watt, and enabling power-efficient designs.
When SWaP is critical to success
The IMP3A is designed for demanding, high performance computing applications where size-, weight-, and power constraints are non-negotiable. With the P2020 and P2010 processor options the IMP3A delivers unparalleled performance in a single slot solution.
Abaco Systems Rugged
Available in air- and conduction-cooled build levels for rugged computing, the IMP3A is fully supported by comprehensive Deployed Test Software (BIT and BCS) and support is available for popular operating systems including Open Embedded Linux and Wind River Linux.
Specifications
Processor
QorIQ P2020 @ 1.2 GHz
Maximum Memory
4 GB DDR3 SDRAM with ECC
Bus Interface Chip
Pericom PI7C9X110
Ethernet
Gigabit Ethernet
Other
AXISView & AXISFlow Support
Ruggedization
Level 1-5 Air, Conduction Cooled
Accessories
CPCI3UX606-11 - Module is a customized interface adapter, compatible with 3U CompactPCI backplanes. It fits directly onto the rear P2 position of the backplane and is suitable for interconnection with the PowerPact IMP3A host card.
IMP-IOKIT3 - I/O kit to support the IMP3A. Comprises of the following components:
1x IMP3A Rear I/O paddle card (CPCI3UX606-11)
1x 3U Serial I/O Panel with 2 x 9 Way D type connectors and 0.5 internal ribbon cable. For use with COM 1 and COM 2 port. (SIOX600-S)
1x 2 way shielded 3U 10/100/1000BaseT Panel supplied with two 0.5m CAT5e shielded cables for use with all 10/100BaseT and 10/100/1000BaseT capable product (10BT2X600-STP)
1x Type A USB2 plug to Type A USB2 socket panel mount x 2 on a 3U plate (USBX607-11)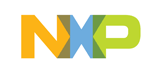 Freescale Alliance

PLM Program
10 SBC questions to ask
Not all single board computers are created equal. Find out more about how your current supplier's offering compares with Abaco's.
SWaP
Minimizing size, weight and power is one of the biggest challenges our customers face. That's why we prioritize it in all our product designs.