Overview
Complete Single-Source SWaP Solution
The XMC477RC is a quad switched mezzanine card (XMC) compatible module providing a 4-channel Gigabit Ethernet Small Form Factor pluggable (SFP) interface. The new XMC is distinguished by its support for four SFP modules for maximum flexibility, allowing customers to choose between 1000Base-X optical or 1000Base-T copper connectivity. When paired with an Abaco single board computer, the XMC477RC delivers a high degree of functional density that can reduce the number of cards in a chassis – eliminating, for example, the requirement for a dedicated Ethernet switch – that can help minimize the size, weight and power (SWaP) of a subsystem.
Form Fit and Function
The XMC477RC provides a simple and highly cost-effective form-, fit- and function compatible upgrade for existing users of the PMC676RC or the PMC677RC who will benefit from a more configurable product with higher throughput.
Fully rugged, with an operating temperature of -40°C to +85°C, the XMC477RC is designed for naval/marine-, land- and air platforms within defense and aerospace markets including fire control systems, airborne mission computers, radar systems and flight control. It supports a high speed link to the host via an x4 PCIe™ connection, allowing all front I/O ports to run at full line rate.
Broad Range of Supported Operating Systems for Simple Integration
The XMC477RC is supported by native drivers for many common operating systems (Microsoft Windows®, Linux®, LynxOS®). Abaco has software drivers for additional operating systems (VxWorks® and Solaris). These drivers have been carefully designed and implemented to fit within the LAN protocol stack of the host operating system; thus, all facilities available from the host operating system can be utilized across the XMC477RC.

RoHSCompliant.gif
Specifications
Front Panel I/O Connectors
SFP
Port Type
1000BaseLX, 1000BaseSX, 1000BaseT
Ruggedization
Conduction Cooled
Request A Quote
XMC477RC Network Interface Card
XMC477RC Four Channel SFP Gigabit Ethernet Interface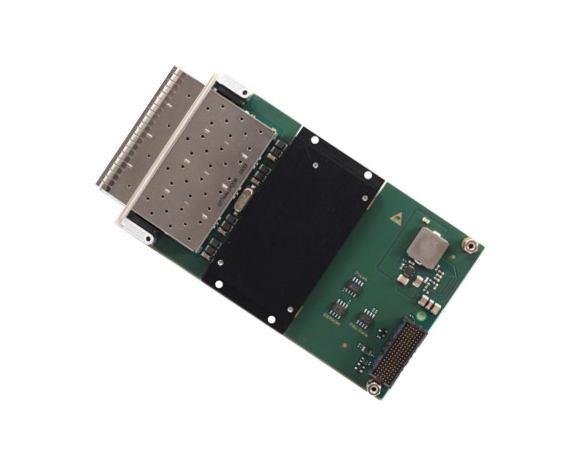 Contact An Expert
Looking for help with
XMC477RC Network Interface Card
XMC477RC Four Channel SFP Gigabit Ethernet Interface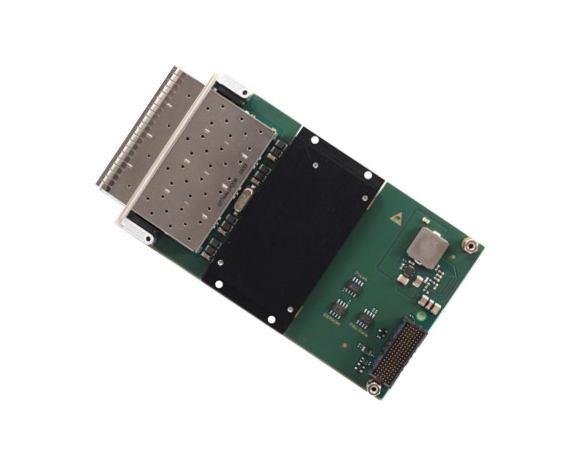 Get Support
Looking for help with
XMC477RC Network Interface Card
XMC477RC Four Channel SFP Gigabit Ethernet Interface