Overview
High-speed flexibility
The PMC677RCLC features four ports of full-duplex Gigabit Ethernet using LC connectors with 1000BaseSX transceivers, making it a flexible option for system designers looking to add high-speed connectivity to their platforms. There is also a copper TX (RJ-45) version of the product (PMC677RCTX)
Performance without increased system overhead
The Ethernet/PCI interface on the PMC676RCSC includes a powerful DMA engine for each port with very deep FIFO buffers (64K byte). This assures continuous, full bandwidth operation with minimum PCI overhead.
This feature-rich network interface card provides a suite of host off-loading features including:
Packet filtering based on checksum errors
SNMP and RMON statistic counters
Hardware TCP checksum off-loadingSupport for various address filtering modes such as 16 exact matches (unicast or multicast),
4096-bit hash filter for multicast frames and promiscuous unicast and multicast.
Comprehensive driver offering
Software drivers are available for most popular operating systems including VxWorks, Linux, LynxOS, Windows and Solaris. These drivers have been carefully designed and implemented to integrate into the native LAN protocol stack of host operating systems, allowing full user control over the Ethernet interfaces. 
Specifications
Front Panel I/O Connectors
LC
PCI Controller/ Ethernet MAC
Intel 82546
Port Type
1000BaseLX, 1000BaseSX
Request A Quote
PMC677RCLC Network Interface Card
RoHS-compliant quad 1000BaseSX Gigabit Ethernet PCI -X NIC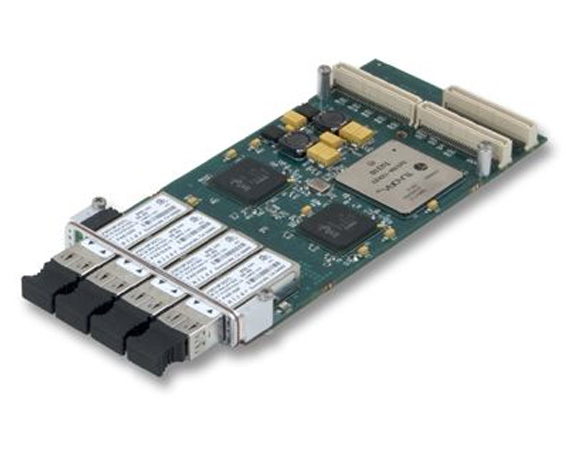 Contact An Expert
Looking for help with
PMC677RCLC Network Interface Card
RoHS-compliant quad 1000BaseSX Gigabit Ethernet PCI -X NIC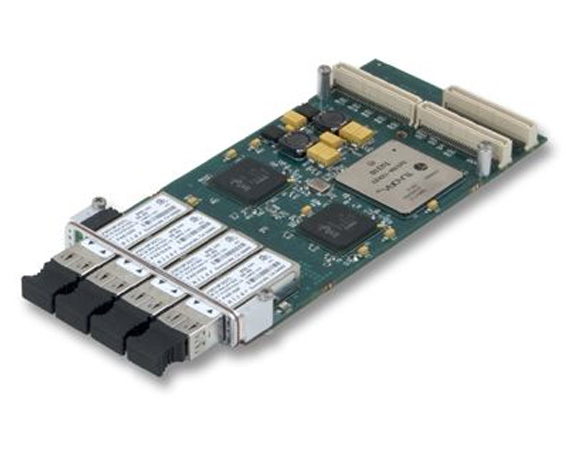 Get Support
Looking for help with
PMC677RCLC Network Interface Card
RoHS-compliant quad 1000BaseSX Gigabit Ethernet PCI -X NIC