Product Selection Guide
A comprehensive overview of our innovative product range – can be found in our latest Product Selection Guide..
Image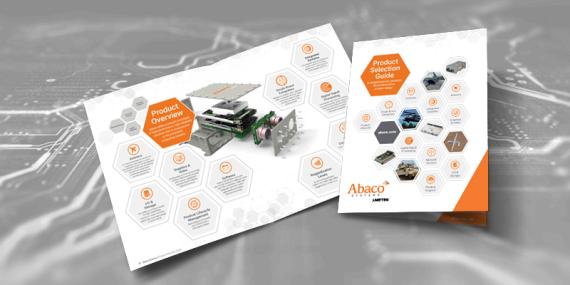 We get you to production faster
Integrated Systems
Pre-configured and pre-qualified systems specifically designed for mission-critical applications so you minimize cost, risk & time.
Open Standards
Our adherence to architectures and technologies provides speed of integration, while modularity increases flexibility.
Software Tools
The AXIS software environment substantially reduces the time it takes to design, develop, debug and optimize sophisticated multiprocessor applications.
Embedded Products Designed to Align to the SOSA™ Standard
Abaco Systems has a rich history and portfolio of products supporting open systems standards for military and industrial embedded computing, including products developed in alignment with the SOSA™ Technical Standard. This video shows the options you need to develop your system solutions today. Contact Abaco Sales for more extensive roadmap information.
Image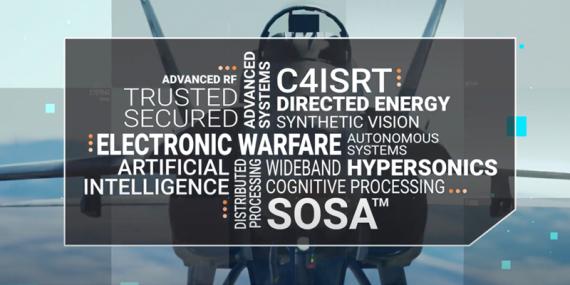 We decrease your program cost and risk
COTS
Our products leverage commercial hardware technologies for economies of scale that lower initial costs while providing a continuum of technology insertion opportunities that minimize lifetime cost.
High TRL
We help you minimize program risk by using proven, widely-deployed, high technology readiness level (TRL) industry standard hardware and software.
Degraded Visual Environments
Degraded visual environments (DVE) make operation of rotorcraft dangerous and sometimes impossible, especially in uncleared landing zones (LZ). Enhanced graphics processing, vision, and AI capability with Abaco hardware and software lets pilots see the unseeable, improving safety and operational success in DVE.
Image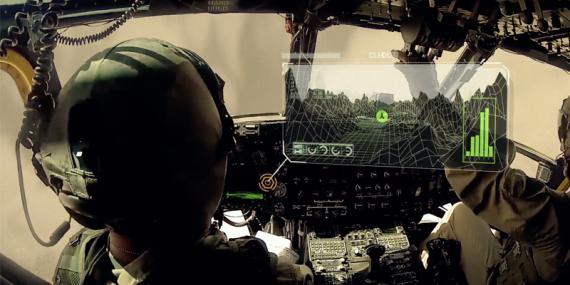 We minimize size, weight and power
Cooling
Innovative cooling technologies such as heat pipes and Abaco's nano thermal interface enable compute platforms to run at maximum performance in confined spaces.
GPGPU
Our unique relationship with NVIDIA enables us to bring the massive compute resources of GPU processors to high performance embedded computing in SWaP-constrained environments.
Minimal SWaP
Advanced engineering and decades of experience means that you can deploy significant computing performance in environments where size, weight and power consumption must be minimal.
RES3000: Compact, Rugged Ethernet Switches
The RES3000 is a family of high-performance fully managed layer 2/3+ standalone rugged 1GbE and 10GbE switches. Switch configurations include twelve (12) 1000BASE-T ports, twenty-four (24) 1000BASE-T ports, and twenty-four(24) 1000BASE-T ports plus four (4) 10GigE ports.
Image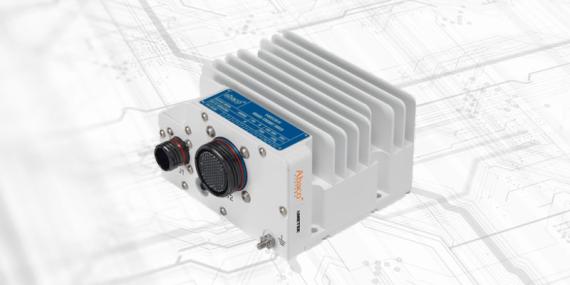 We secure your mission critical platforms
Safety Certification
Abaco is a leader in the provision of the artifacts required for certification of flight systems up to DAL A, minimizing your cost, risk and time-to-deployment.
Security
We incorporate anti-tamper, secure boot, memory sanitization capabilities and Intel Trusted Execution Technology to secure mission-critical platforms.
FORCE2C: Certifiable Mission Computer
It's not easy, but we can work with you to make it easier Don't let anyone tell you otherwise. Achieving certifiability is a serious business that can involve almost uncountable man hours and dollars. The COTS approach to certifiability is simpler and less expensive than doing it yourself –we've invested upfront and will partner with you to make the process more straightforward - and more cost-effective.
Image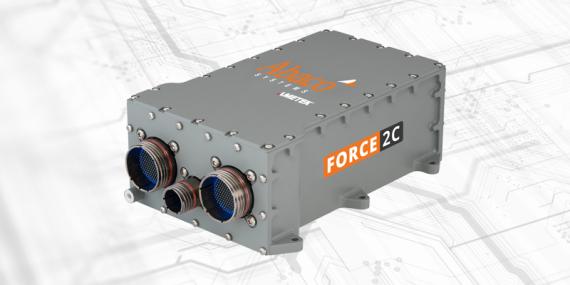 We improve lifetime reliability
Rugged
Our solutions are rugged by design, not just "ruggedized" commercial offerings, and are able to withstand extremes of shock, vibration, temperature and contaminant ingress.
Technology Insertion
Abaco products are designed to be easily upgradable, enabling you to take advantage of the latest technologies to maximize both performance and reliability at the lowest cost.
PLM
Over more than 30 years, we developed a comprehensive, flexible, cost-effective suite of services designed to maximize in-field longevity for decades-long deployments.
IPN254: 6U OpenVPX Multiprocessor Aligned to SOSA
Data intensive applications demand the fastest edge computing. Abaco Systems IPN254 graphics and video board delivers improved performance with superior system and graphics processing capabilities. Available in alignment to the VITA 65 or SOSA™ Technical Standard and combining the latest NVIDIA® Quadro RTX™ 3000 GPU with the latest Intel® Xeon® E CPU, the IPN254 delivers maximum processing performance from a rugged, single 6U OpenVPX slot.
Image