PowerXtreme PPC9A SBC
6U VME single board computer with Power Architecture 8641D processor
We recommend the following alternative solutions: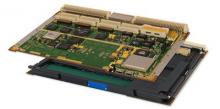 The PPC10A offers 8-core processing power in the same power envelope as previous dual core boards.
Learn More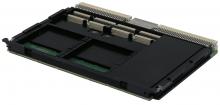 QorIQ T2081/T1042-based single board computer designed specifically for harsh environments
Learn More
Overview
Combining technologies for better performance
The 6U VME SBC PPC9A's processor node, featuring the Power Architecture 8641D dual core integrated processor, is coupled to an extensive PCI Express architecture to offer higher data bandwidth than has been previously possible.
For past and present communication
For off-board communication, the PPC9A provides a number of high speed interfaces -- including two Gigabit Ethernet ports, two USB 2.0 ports and two Serial ATA disk interfaces. In addition, there is support for legacy interfaces, including six serial ports, and 16 general purpose I/O lines to provide seamless technology upgrade to high performance computing applications.
Specifications
Processor
8641D @ 1.33 GHz
Maximum Memory
4 GB DDR2 SDRAM with ECC
Transition Modules
P25X606G
Bus Interface Chip
Tundra Tsi148
Ethernet
Gigabit Ethernet
Other
AFIX site; SATA; AXISView, AXISFLow, AXISLib Support
Ruggedization
Level 1-5 Air, Conduction Cooled
Accessories
P25X606D-12200 - P2 Rear Transition Module (RTM) for PPCx series cards (ERNI Connector) with AFIX I/O header
P25X606G11200-X - P2 Rear Transition Module (RTM) for PPCx series cards (ERNI Connector) with 2x USB 2.0 sockets (RoHS)
P09AIO-11 - Module is a customised interface adapter, compatible with Type B P0 connectors. It fits directly onto the rear P0 position of the backplane and is suitable for interconnection with PPC9A host processor card.
AIOX601-11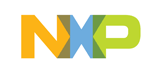 Freescale Alliance

PLM Program
Board Support
Highly flexible and configurable to deliver the optimum balance of coverage vs. boot time, our in-house expertise enables us to provide program-specific functionality.