PowerXtreme PPC10A SBC
Rugged 6U VME single board computer with QorIQ Power Architecture
We recommend the following alternative solutions: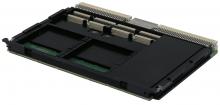 QorIQ T2081/T1042-based single board computer designed specifically for harsh environments
Learn More
Overview
Eight cores of processing power
Built around the Power Architecture QorIQ P4080 8-core processor, the PPC10A rugged 6U VME single board computer provides a significant increase in high performance computing while operating within the power envelope of its predecessor, the dual core PPC9A. This allows more throughput per slot and enables existing systems to be deployed in a smaller space, saving size and weight. The PPC10A supports both symmetric- and asymmetric multiprocessing.
Ready and Able
While the PPC10A's high performance computing capabilities makes it ideal for the most demanding applications, its five levels of ruggedization enable it to operate in any environment from office/benign to harsh. It also offers significant flexibility with a diverse I/O set that includes XMC/PMC expansion sites and an AFIX (Additional Flexible Interface Extension) site that accommodates almost any customer application. AFIX optionally features a range of capabilities including SCSI, VGA/graphics, digital I/O, 1553 and Flash drive, as well as being open to customer-specific variants.
Specifications
Processor
QorIQ P4080 @ 1.5 GHz
Maximum Memory
8 GB DDR3 SDRAM with ECC
Transition Modules
P25X606G
Ethernet
Gigabit Ethernet
Other
AFIX, SATA, OS support including Hypervisor, AXIS Support
Ruggedization
Level 1-5 Air, Conduction Cooled
Accessories
P25X606B-11200 - P2 Rear Transition Module (RTM) for PPCx series cards (Harting Connector)
P25X606D-12200 - P2 Rear Transition Module (RTM) for PPCx series cards (ERNI Connector) with AFIX I/O header
P25X606G11200-X - P2 Rear Transition Module (RTM) for PPCx series cards (ERNI Connector) with 2x USB 2.0 sockets (RoHS)
PP9BFIO-11 - Front I/O Breakout Panel
P09AIO-11 - Module is a customised interface adapter, compatible with Type B P0 connectors. It fits directly onto the rear P0 position of the backplane and is suitable for interconnection with PPC9A host processor card.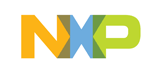 Freescale Alliance

PLM Program
10 SBC questions to ask
Not all single board computers are created equal. Find out more about how your current supplier's offering compares with Abaco's.
Product Lifecycle Management
All our products are designed to be supported over the multi-year – multi-decade, even – lifetime of the typical program. Whether for technology insertion or obsolescence management, we're with you for the long haul.