PPC11A Rugged 6U VME Single Board Computer
NXP QorIQ T2081/T1042-based SBC designed specifically for harsh environments
Overview
Technology insertion roadmap minimizes integration effort
The PPC11A supports the same technology insertion pin-out as previous members of the PowerXtreme family including popular boards such as the PPC4A, PPC7A, PPC9A and PPC10A, minimizing integration time and effort for legacy upgrades.

Power/performance options offer optimum application effectiveness
The PPC11A offers a high performance option based on NXP QorIQ T series processors, allowing the user to select a solution tailored to the application.

Application Centric
The PPC11A provides built in, long term support with its Vivo FPGA-based VME bridging solution. Fully rugged by design, the PPC11A offers flexible I/O configurations to satisfy a wide range of application requirements.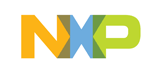 Freescale Alliance
Cooling
When you need maximum compute performance and survivability, you need innovative cooling technologies like heat pipes, Abaco's Nano Thermal Interface – and more.
Specifications
Processor
QorIQ T2081 @ 1.8 GHz / T1042 @ 1.4 GHz
Maximum Memory
8 GB DDR3 SDRAM with ECC
I/O
COM, Gigabit Ethernet, GPIO, SATA, Serial, USB
Transition Modules
P25X606G
Ethernet
Gigabit Ethernet
Other
512 MB NOR Flash memory, 32 GB NAND Flash SATA Solid State Drive
Ruggedization
Level 1-5 Air, Conduction Cooled
Accessories
P25X606G - P2 Rear Transition Module (RTM) for PPCx series cards (ERNI Connector)