Overview
Advanced Networking Capabilities
Each Ethernet interface supports 10, 100 and 1000 Mbits transmission rates with auto-negotiation for full duplex operation; 10 and 100 Mbit/s transmissions for half duplex operation, with support for Windows, Linux and VxWorks.
Flexibility. Scalability.
Designed for both new and legacy network architectures, the NIC1GFT supports 10/100/1000 BaseT networks and will auto negotiate among the different Ethernet speeds. It also offers TCP/UDP/IPv4/IPv6 checksum offload and TCP segmentation offload. The NIC1GFT supports industrial operating temperature from -40C to +85C. Drivers are available for Windows, Linux and VxWorks.
Specifications
Front Panel I/O Connectors
RJ-45
Request A Quote
NIC1GFT Network Interface Card
Quad 10/100/1000Base-T XMC Card with Front I/O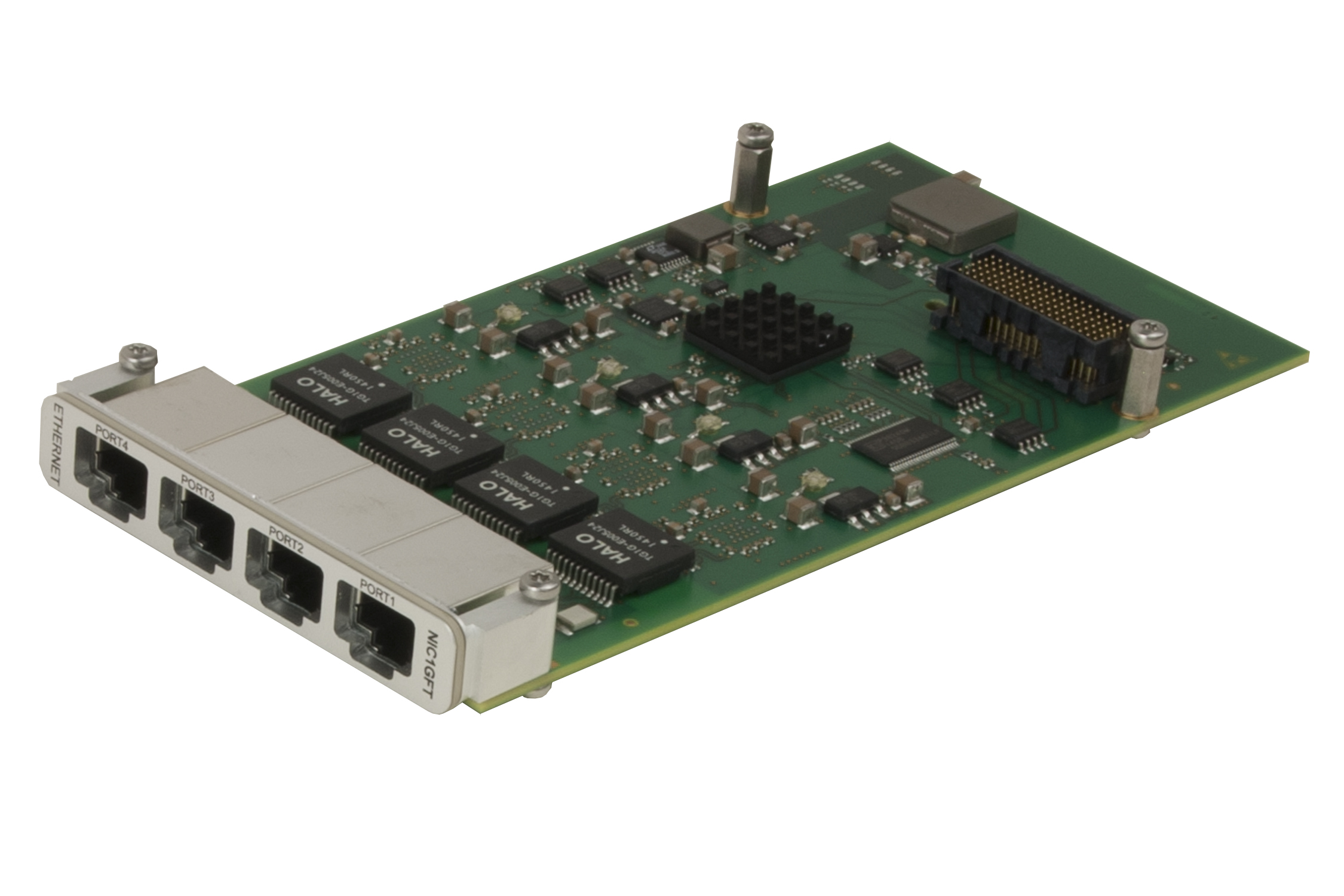 Contact An Expert
Looking for help with
NIC1GFT Network Interface Card
Quad 10/100/1000Base-T XMC Card with Front I/O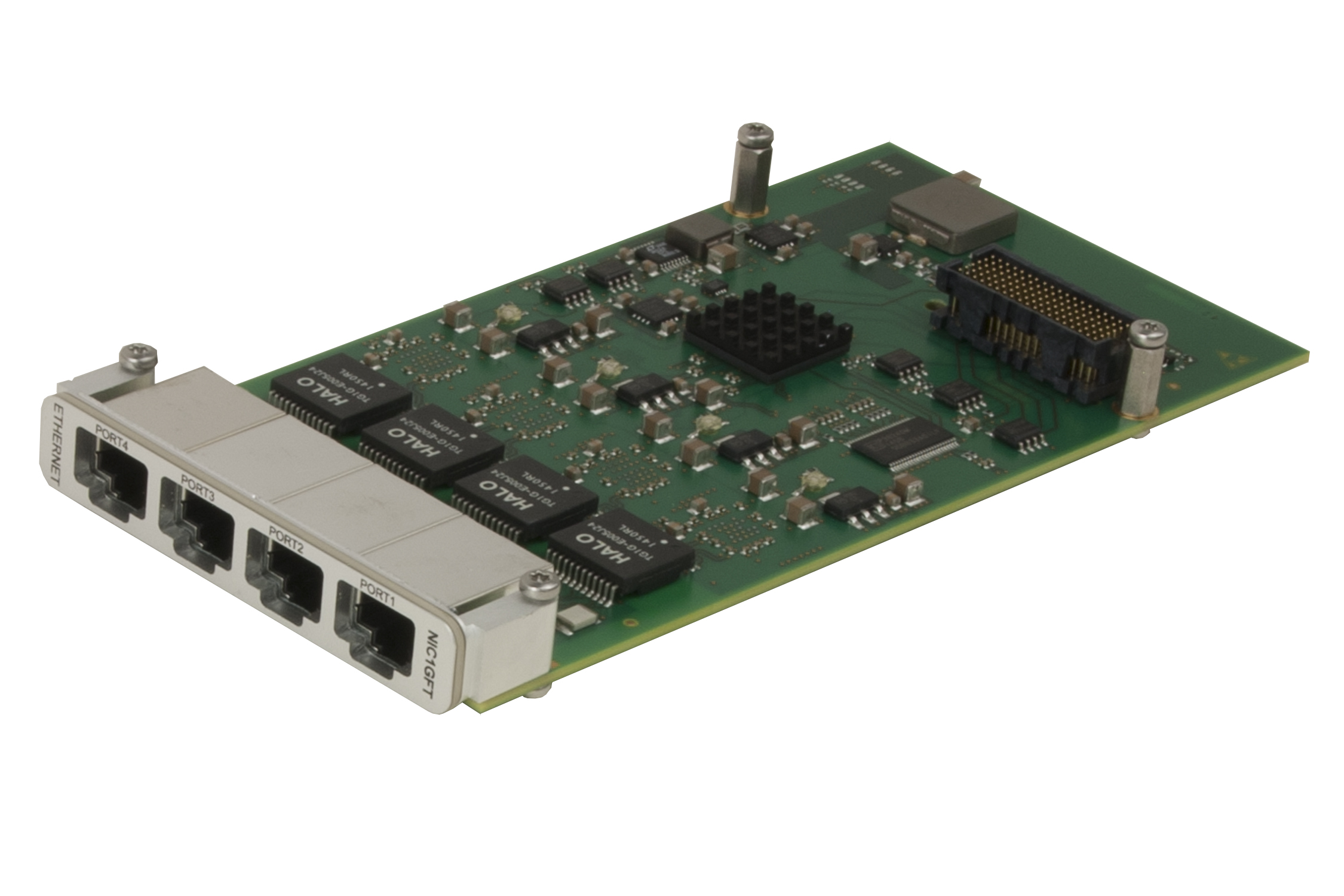 Get Support
Looking for help with
NIC1GFT Network Interface Card
Quad 10/100/1000Base-T XMC Card with Front I/O