Overview
Established, proven VME roadmaps
The XVB603 provides straightforward, cost-effective and low risk upgrades for users of previous XVB products, bringing enhanced processor performance, enhanced storage and improved protection against obsolescence. They will also be attractive for new program starts looking to benefit from Abaco's established and proven VME roadmaps.
Avoid obsolescence issues
The XVB603 offers the same reliability and stability that typifies VME-based products. Long term availability is assured as a result of utilizing CPUs from Intel's long term-supported IoT (Internet of Things) roadmap, and Abaco's new Vivo FPGA-based VME interface which abstracts these products from potential obsolescence issues.
Benign or rugged environments
The XVB603 is specifically targeted at air-cooled, front I/O applications in relatively benign environments typically found in industrial or sheltered defense settings. Extended longevity is further enhanced by Abaco's industry-leading Product Lifecycle Management program which plays a key role in Abaco's strategy of minimizing customers' long term cost of ownership.
Specifications
Processor
Intel Xeon E3-1505M, E3-1505L v6
Maximum Memory
Up to 16 GB DDR4 SDRAM soldered with ECC
I/O
2eSST VME, DisplayPort, DVI, Gigabit Ethernet, GPIO, SATA, Serial, USB, VGA
Ethernet
Gigabit Ethernet
Other
Up to 256 GB M.2 SSD
Ruggedization
Level 1-2 Air Cooled
Accessories
VTM29 - rear transition module with Mezzio sites
EXP238 - 6U VME expansion card providing 3x XMC/PMC sites

Intel ISA
Our solutions come in all shapes and sizes
Whatever the systems architecture, whatever the form factor, whatever the interface – the chances are, Abaco has the optimum solution for your requirement.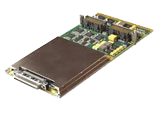 XMC
Abaco's range of high performance XMCs supports the demanding networking, I/O and processing needs of advanced applications.
PMC
Whether it's 1553 connectivity or advanced graphics, Abaco's extensive range of PMCs provides a host of flexible solutions.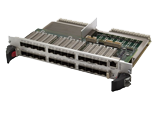 NETernity™ GBX25
A Layer 3 Managed 6U VME Ethernet Switch. Delivering new levels of simplicity in configuring 6U VME network support and handling almost any network configuration.
Product Lifecycle Management
All our products are designed to be supported over the multi-year – multi-decade, even – lifetime of the typical program. Whether for technology insertion or obsolescence management, we're with you for the long haul.
10 SBC questions to ask
Not all single board computers are created equal. Find out more about how your current supplier's offering compares with Abaco's.