Overview
Expand your capabilities
The EXP238 is a 6U VMEbus form factor expansion card offering three XMC/PMC expansion sites. When ordered as an option for the XVB603 VMEbus single board computer, the 3-slot solution greatly expands system flexibility.
Simple Connection to the Host
Connection to the XVB603 host is via x8 PCI Express™ through an on-board connector.
Specifications
Other
3x XMC/PMC expansion sites
Ruggedization
Convection Cooled
Our solutions come in all shapes and sizes
Whatever the systems architecture, whatever the form factor, whatever the interface – the chances are, Abaco has the optimum solution for your requirement.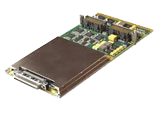 XMC
Abaco's range of high performance XMCs supports the demanding networking, I/O and processing needs of advanced applications.
PMC
Whether it's 1553 connectivity or advanced graphics, Abaco's extensive range of PMCs provides a host of flexible solutions.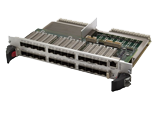 NETernity™ GBX25
A Layer 3 Managed 6U VME Ethernet Switch. Delivering new levels of simplicity in configuring 6U VME network support and handling almost any network configuration.