Overview
The VPXcel3 SBC320 is a member of Abaco Systems ' growing portfolio of 3U VPX Single Board Computers targeted at the most demanding applications in embedded computing. The VPXcel3 product family offers Intel Architecture SBCs in 3U VPX form factor. It is designed to offer long term program support by maintaining a common hardware and software interface between family members, easing customer's integration of future family members while still providing high performance computing.
The SBC320's processor node features an Intel processor and chipset designed specifically for small form factor cards, delivering impressive system level performance per watt. The Intel Core 2 Duo Processor is Intel's second generation dual core processor. This processor is designed to deliver low power and efficient breakthrough rugged computing performance and responsiveness for demanding embedded market applications. The performance of this processor enables it to concurrently execute multiple threads and run multiple intense applications simultaneously.
The VPX form factor allows for high speed PCI Express connections to other cards in the system. SBC320 single board computer supports two 4-lane PCI Express ports across the backplane, providing high speed data communication to other single board computers, graphics cards, PCI Express switches and PMC/XMC carrier cards in order to build complex systems.
The SBC320 provides a number of high speed interfaces for off-board communication, including two Gigabit Ethernet ports, two USB 2.0 ports and a Serial ATA disk interface. In addition, there is support for legacy interfaces, including two RS-232 ports, and four general purpose I/O lines.
The SBC320 utilizes state-of-the-art cooling technology to allow a PMC to be fitted without compromising processor node performance. Available in five air and conduction cooled build levels for rugged computing, the SBC320 is fully supported by comprehensive Deployed Test Software (BIT and BCS) and OS support for VxWorks, Windows and Linux.
3U VPX SBC
Intel Core 2 Duo 1.5 GHz L7400
DDR2 SDRAM up to 2 GB w/ECC
Two 4-lane PCI Express ports to the backplane for connection to fabric
2x Gigabit Ethernet
Download our Ruggedization Levels guide (also available from the Downloads tab)

OpenVPXLogo.gif
Specifications
Management Plane
BMM (Baseboard Man. Module)
Maximum Memory
Up to 2 GB DDR2 SDRAM with ECC
Processor
Intel Core 2 Duo @ 1.5 GHz
Request A Quote
SBC320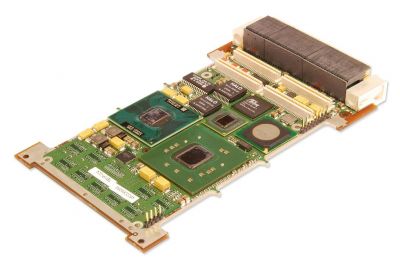 Contact An Expert
Looking for help with
SBC320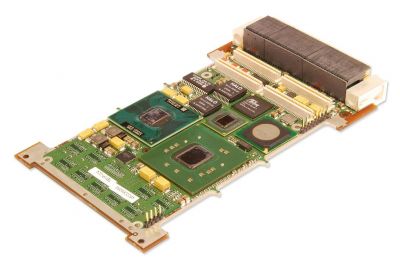 Get Support
Looking for help with
SBC320