NETernity™ GBX410
3U VPX Fully Managed Layer 2/3 Ethernet Switch with 16 Gigabit Ethernet ports plus two 10 Gigabit Ethernet
We recommend the following alternative solutions: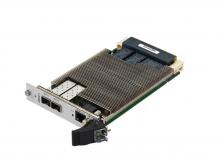 The GBX411 Fully Managed 3U OpenVPX Gigabit Ethernet switch features up to 24 Gigabit Ethernet and four 10Gigabit Ethernet ports incorporating our OpenWare switch management software.
Learn More
Overview
Board Architecture
The fully managed 3U VPX GBX410 Gigabit switch is available in both air- and conduction-cooled formats and features a non-blocking shared memory architecture. This provides 72 Gbits/second core, offering full wire-speed performance with minimal latency on all ports simultaneously.
Built in Test
Onboard Built-in Test (BIT) ensures the GBX410 can be easily linked with other boards to provide integrated board level health monitoring and diagnostics.

Specifications
Port Type
10/100/1000BaseT, 1000BaseLX, 1000BaseSX
Management Type
Fully Managed Layer-2/3+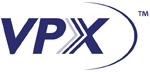 VPX