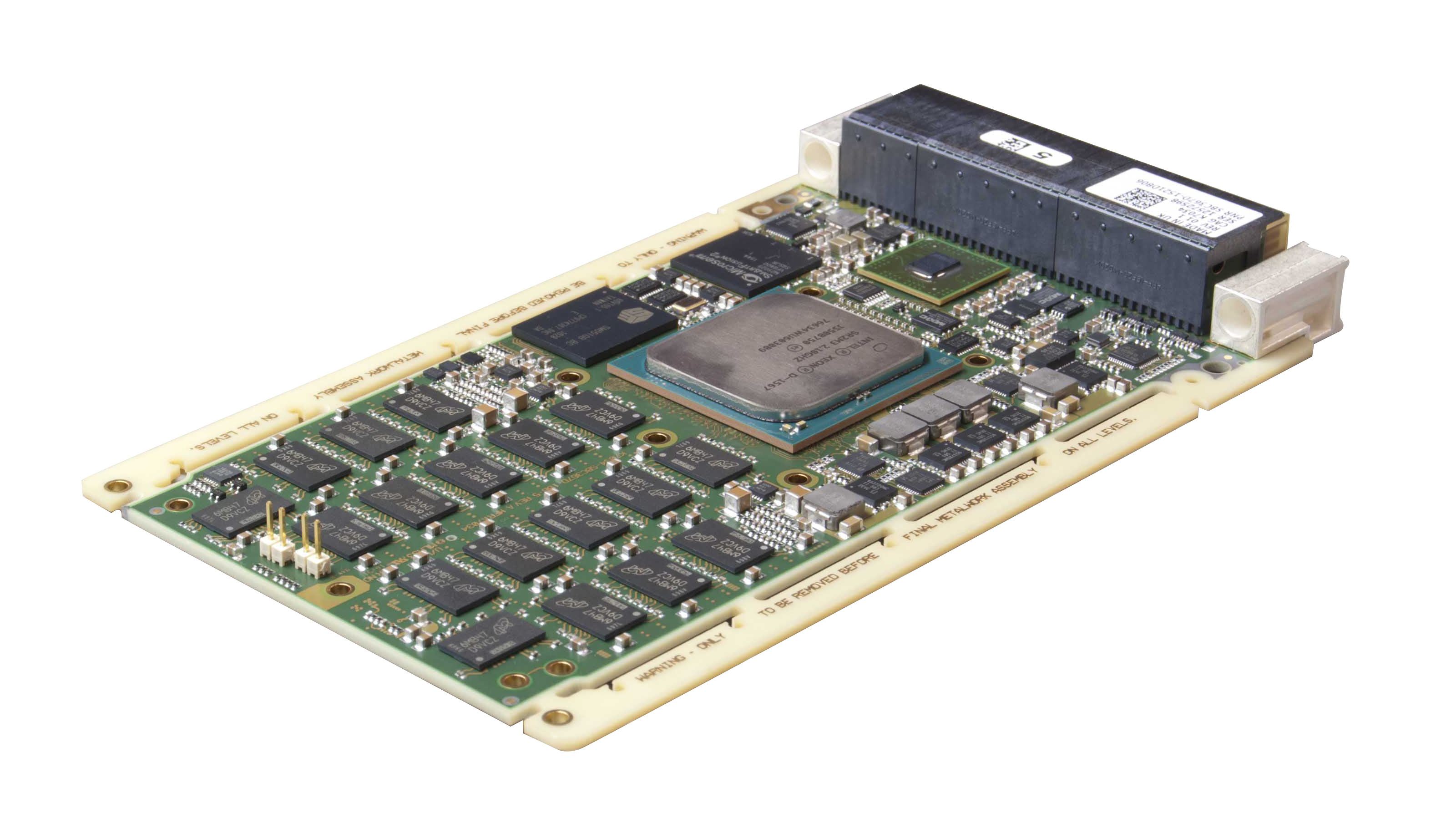 HUNTSVILLE, Ala.— 28 March 2017  Abaco Systems – the world leader in VITA technology boards according to IHS – today announced the industry's first 3U OpenVPX member of its rapidly-growing 40 Gigabit Ethernet ecosystem. The rugged SBC367D 3U OpenVPX single board computer features the ultra-high performance Intel ®Xeon® D-1500 processor family with up to 16 cores,  up to 32GBytes (soon to be 64GBytes) of DDR4 SDRAM memory – and support for 10/40 Gigabyte Ethernet across the backplane.  It is a key element in Abaco's broadening family of mission ready systems, as well as being attractive to customers building their own systems.
Abaco previously announced the 40 Gigabit Ethernet capable SBC627 6U OpenVPX single board computer, DSP282A multiprocessor and SWE540 fully managed Ethernet switch.
Designed for demanding applications such as electronic warfare and ISR, the SBC367D provides a 40 Gigabit Ethernet alternative to the PCI Express®-based SBC347D. Like the SBC347D, it includes a range of security features designed to support user-defined Anti-Tamper and Information Assurance strategies. These include an inherently secure FPGA solution (SmartFusion2 from Microsemi™), and support for Intel's Trusted Execution Technology.
PCI Express-based solutions are ideal for smaller system solutions with a relatively low number of host cards and peripherals. Ethernet-based architectures are preferred for larger, multi-module systems. The provision of 40 Gigabit Ethernet support now makes it possible to develop HPEC (high performance embedded computing) systems in the 3U VPX form factor. Ethernet support provides significant scalability, providing the potential for much more capable 3U VPX systems than was previously possible.
The SBC367D also includes Abaco's advanced thermal technologies, giving not only increased reliability but also enabling it to operate at the maximum rated speed of its components.
"This new 40 Gigabit-capable single board computer strengthens our mission ready systems capability, and also responds to our customers' growing preference for Ethernet as their backplane technology of choice in developing high performance systems," said Mrinal Iyengar, Vice President, Product Management at Abaco Systems. "The Ethernet programming model is widely understood; it is an open, non-proprietary technology; and it provides inherent and simple scalability."
Available in a range of air- and conduction cooled build levels with extended temperature capability, the SBC367D will offer a rich software choice including AMI UEFI (with support of BIOS Guard for signed image execution);  Intel Firmware Support Package (FSP) enabled coreboot; FSP enabled Built In test; VxWorks® 7; Window®s 10; Open Linux® support (Fedora); Advantage Linux support (Red Hat Enterprise Linux), and with support for RDMA which provides very low latency and low CPU overhead communication at close to wire speed.
For more information:
About Abaco Systems
With more than 30 years' experience, Abaco Systems is a global leader in open architecture computing and electronic systems for aerospace, defense and industrial applications. We deliver and support open modular solutions developed to upgrade and enhance the growing data, analytics, communications and sensor processing capabilities of our target applications. This, together with our 800+ professionals' unwavering focus on our customers' success, reduces program cost and risk, allows technology insertion with affordable readiness and enables platforms to successfully reach deployment sooner and with a lower total cost of ownership. With an active presence in hundreds of national asset platforms on land, sea and in the air, Abaco Systems is trusted where it matters most. www.abaco.com
For more information, contact:
Ian McMurray
Communications Manager
Abaco Systems
Microsemi is a trademark of Microsemi Corporation. VxWorks is a registered trademark of Wind River Systems.  Linux is the registered trademark of Linus Torvalds. Windows is a registered trademark of Microsoft Corporation. PCI Express is a registered trademark of PCI-SIG. Intel and Xeon are registered trademarks of Intel Corporation.  All other trademarks are the property of their respective owners.