The Department of Defense defines nine Technology Readiness Levels – from TRL 1, in which scientific research begins to be translated into applied research and development, to TRL 9, in which the technology has been proven under operational mission conditions.
What our customers need are products that enable their solution to achieve TRL 8, so that they can prove it works as intended in the conditions under which it will be deployed, and eventually TRL 9. Abaco delivers products that enable them to do that.
We take readiness a step further with our growing range of mission ready computers that are designed to reduce risk even further by providing a complete, pre-integrated, pre-qualified "plug 'n' play" subsystem. The FORCE2 rugged display computer is an excellent example, as are the MAGIC1 and DAQMAG2A rugged display computers.
Readiness Level Measures Boosted by COTS Computers
Technology readiness level (TRL) and manufacturing readiness level (MRL) can be used to advantage by a systems developer to reduce time to market with new products, improve the value chain of the platform and make the system developer that much more competitive in the marketplace. Learn how a system developer can leverage the concepts of TRL and MRL to gain market advantage by downloading Abaco Systems "Readiness Level Measures Boosted by COTS Computers" white paper.
Security
Sensitive applications need secure hardware platforms. That's why we build in tamper-resistance, secure boot, memory sanitization and Intel Trusted Execution Technology.
LET US HELP YOU:
Fill in the form, and let us help you turn the Abaco advantage to your advantage.
Related Products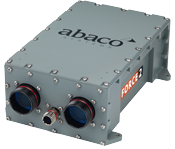 2nd Gen., Power Architecture-based display and mission computer and open reference computing environment for FACE applications.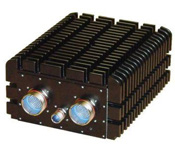 The MAGIC1 is a high Technology Readiness Level unit, deployed in various platforms from airborne to tracked vehicle.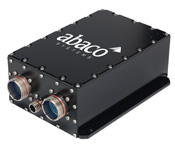 Video Processing Powerhouse. The Abaco DAQMAG2A rugged display computer.