NETernity™ RM981RC Ethernet Switch
6U VME 12- or 24-port unmanaged Layer-2 Gigabit Ethernet Switch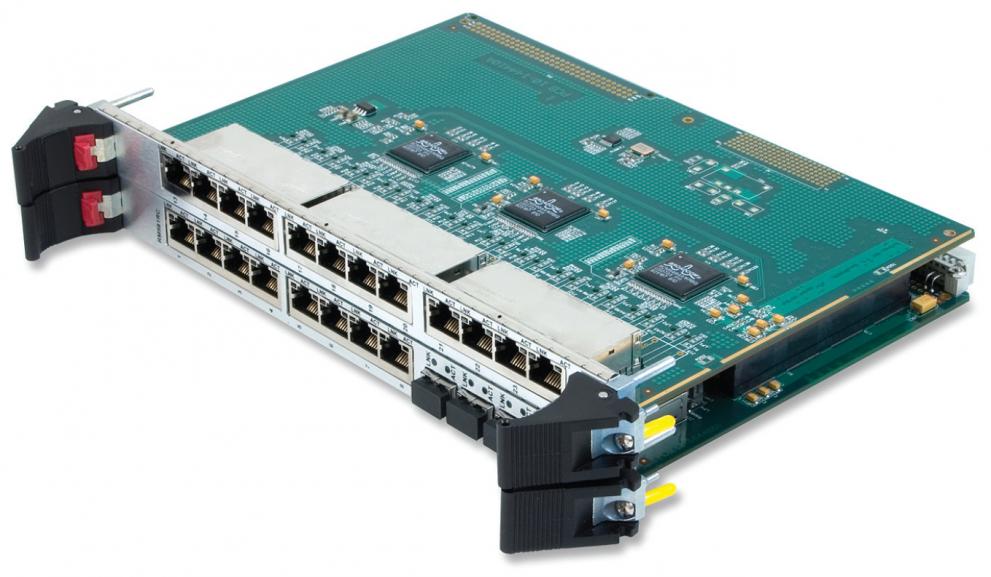 We recommend the following alternative solutions: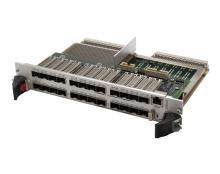 Opportunity to replace multiple rear I/O and front I/O switches with one GBX25
Learn More
Overview
Gigabit Solution for VME Systems
The RM981RC is a full wire speed, non-blocking Layer 2 switch providing Gigabit solutions for VME systems. It provides 12- or 24 ports of Gigabit Ethernet routed to the front panel. The ports can be 10/100/1000BaseT, 1000BaseSX or 1000BaseLX, and can be a mix of media types to support a variety of customer connectivity requirements. The RM981RC is available to support industrial temperatures as an option and can be conformal coated.
Support for copper, fiber or both
All 8, 12 or 24 ports are routed to front panel I/O and can be 10/100/1000BaseT, 1000BaseSX or 1000BaseLX. Mixing and matching of fiber and copper media in groups of four is supported.
Flexible
The RM981RC offers flexibility for system designers. Configuration options include port number, interface type and media, and front panels and conformal coating. In addition, some models can support industrial operating temperatures from -40C to +85C.
Specifications
Port Type
10/100/1000BaseT, 1000BaseLX, 1000BaseSX
Management Type
Unmanaged Layer-2

RoHS Compliant
Networking
No two networking challenges are the same – which is why our customers value Abaco's flexible OpenWare switch management software.
OpenWare
The industry's most flexible, most customizable, most scalable network management software – with multi-level security and the fastest start-up time.
Abaco Advantage
What we can do for you.
Product Selector
Find exactly what you're looking for.