Overview
The ICS-1556 builds on the legacy of our industry-leading digital receiver families and brings a brand new sensor processing platform to market. The ICS-1556 is designed for demanding communication applications such as Software-Defined Radio (SDR), Signal Intelligence (SIGINT), digital receivers, and tactical communications providing unsurpassed ADC technology with industry-leading DSP expertise. The ICS-1556 features very high sampling rate of up to 400 MHz per channel and a very high resolution (14-bits) - a combination of high sample rate and high resolution that is unsurpassed in the industry.
This unique sample rate/resolution combination, coupled with significant onboard signal processing capability, allows substantial simplification of VHF and some UHF radios. The ICS-1556 brings the ability to digitize these spectra directly, with minimal peripheral hardware - allowing intermediate analog down conversion stages to be eliminated, meaning savings in space, weight, and power and allowing complete systems to be faster, more compact and more cost effective.
In particular, the ICS-1556 enables the potential of Software-Defined Radio to be more completely exploited, enabling the interoperability of the new radio systems used by international military forces, and public safety groups such as police, fire fighters, paramedics and so on.
Recommended replacements products are:
ICS-1555
ICS-1572 (XMC form factor)
SPR870A (3U VPX form factor)
4 Transformer-coupled analog inputs
Analog to digital resolution 14-bits
Fs < 400 MHz per channel
Xilinx Virtex-5 SX95T User Programmable FPGA
PCI-X 64-bit/133 MHz Master/Target Burst Mode DMA capable
64 User I/Os via Pn4 connector routed directly to FPGA
Pn4 LVDS or LVTTL signal levels
Programmable internal clock with optional external reference
VxWorks, Linux and Windows software drivers

VMEEditorsChoice.gif
Specifications
Function
Receiver (Analog Input)
Max. Sampling/Conversion Frequency
400 MHz/ch.
Ruggedization
Commercial (benign)
User Programmable FPGA
Virtex-5 V5SX95T
Request A Quote
ICS-1556
ICS-1556 - 4-Channel, 400 MHz, 14-bit ADC PMC Module with Virtex-5 SX95T User Programmable FPGA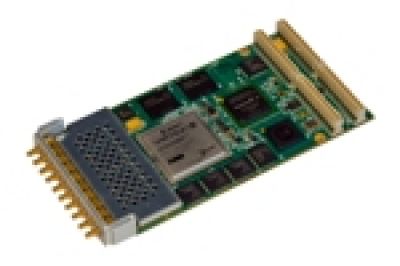 Contact An Expert
Looking for help with
ICS-1556
ICS-1556 - 4-Channel, 400 MHz, 14-bit ADC PMC Module with Virtex-5 SX95T User Programmable FPGA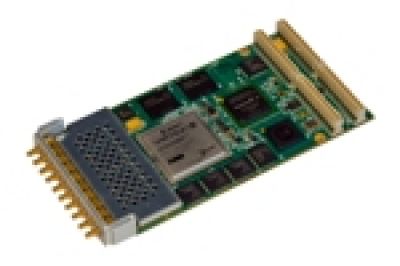 Get Support
Looking for help with
ICS-1556
ICS-1556 - 4-Channel, 400 MHz, 14-bit ADC PMC Module with Virtex-5 SX95T User Programmable FPGA