Overview
High performance for ECM application
Wideband signal acquisition and conversion
Allows significant improvements in radar, sonar, ISR, SDR, ELINT and RF test systems
Enables high speed AD, DA conversion
The SPR870A builds on Abaco Systems' extensive experience and expertise in digital receiver solutions and provides a rugged solution that can significantly reduce NRE and time-to-market
Powerful processing for demanding environment
The 3U VPX SPR870A features Xilinx® Virtex™-6 FPGA technology that supports high throughput in even the most sophisticated applications, while transformer-coupled inputs and outputs provide optimum analog performance.
Go-anywhere flexibility
The small footprint of the SPR870A enables it to be deployed on platforms where size, weight and power (SWaP) are constrained, while its truly rugged manufacture makes it well suited for harsh environments.   FPGA user programmability and support for VxWorks®, Linux® and Windows® provide customers with exceptional flexibility.

PLMProgram.gif
Specifications
Function
Transceiver (Analog Input & Output)
Ruggedization
Level 1-5 Air, Conduction Cooled
User Programmable FPGA
Virtex-6 XC6VSX475T
Request A Quote
SPR870A Wideband Digital Receiver/Exciter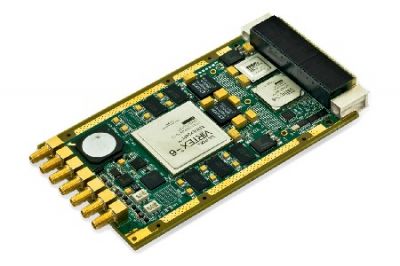 Contact An Expert
Looking for help with
SPR870A Wideband Digital Receiver/Exciter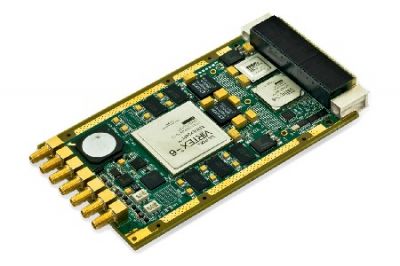 Get Support
Looking for help with
SPR870A Wideband Digital Receiver/Exciter