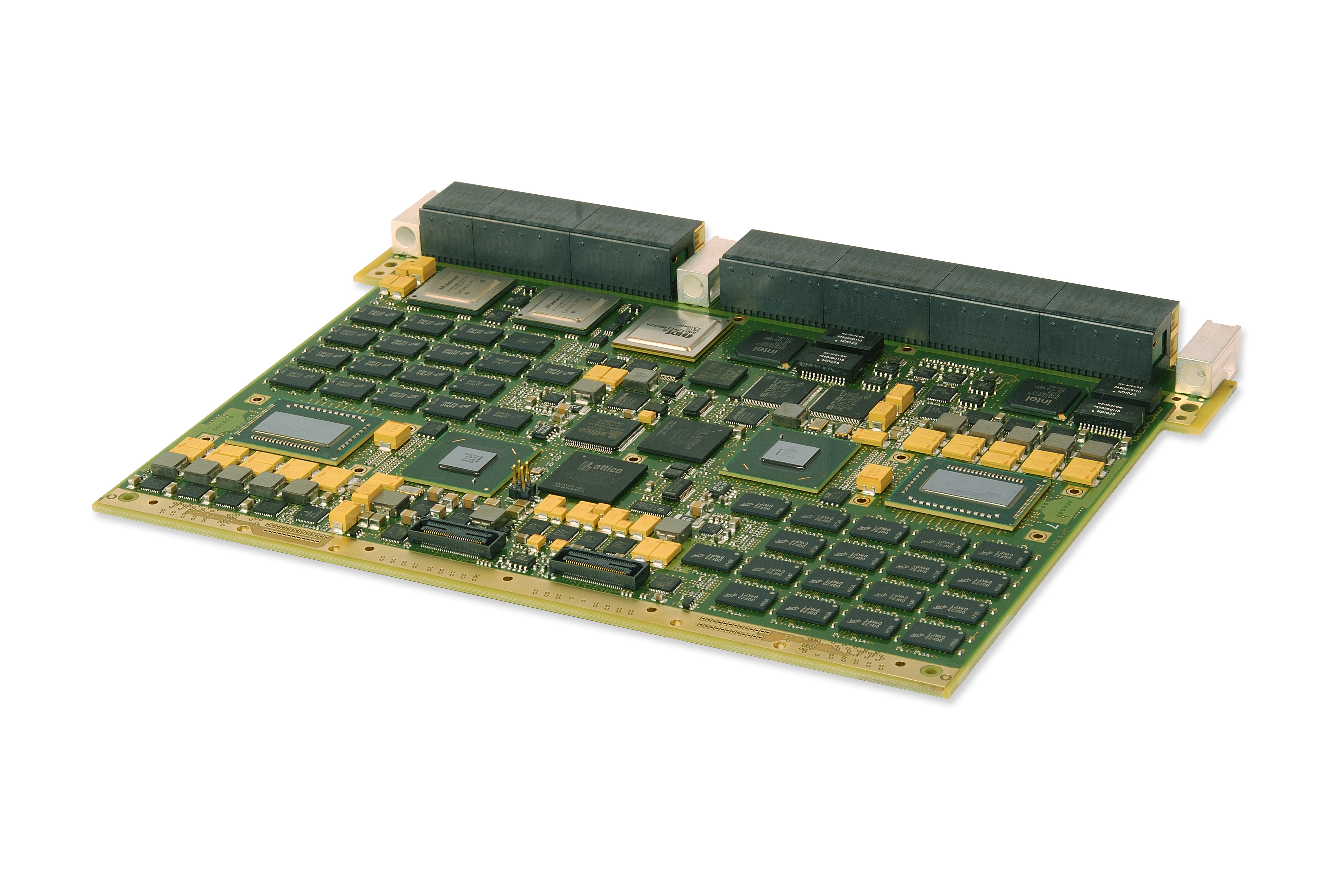 HUNTSVILLE, AL.— MARCH 24, 2015—GE's Intelligent Platforms  business (NYSE: GE) today announced that it had been awarded a contract that will see the company undertaking a six month research program to help the United States Air Force define open architectures for future generations of radar processors onboard USAF platforms. The program will be carried out at GE's HPEC Center of Excellence in Billerica, MA.
The study involves the benchmarking and optimization of SAR (Synthetic Aperture Radar) and GMTI (Ground Moving Target Indicator) radar modes on multiprocessor High Performance Embedded Computing (HPEC) systems comprising 'conventional. CPUs and GPUs (graphics processing units) interconnected by high speed fabric.
Also included in the award is the development of a lab-based processor system that has a clear path to rugged deployment on US Air Force platforms. Such a platform will embrace the open system architecture (OSA) approach based on open and de facto industry standards and interfaces in both hardware and software.
"This contract award acknowledges GE's experience and leadership in the development of High Performance Embedded Computing solutions – including those using GPGPU technology - for the most demanding applications, and the application expertise with which we are able to support our customers," said David Tetley, HPEC Systems Engineering Manager at GE's Intelligent Platforms business. "It is an exciting project to be working on as it will help create the radar processor architectures of the future and can have a significant bearing on the operational efficiency and effectiveness of the US Air Force in the years to come."
GE's High Performance Embedded Computing (HPEC) Center of Excellence (CoE) provides a focus for the future development of a range of powerful, flexible products and solutions for military/aerospace embedded computing.
The primary goal of the Center is to support customer demand for high TRL (technology readiness level) COTS (commercial off-the-shelf) solutions that can shorten time-to-market, minimize cost and help to eliminate program risk, allowing prime contractors, system integrators and OEMs to focus on value-add and create competitive advantage. The Center takes advantage of GE's COTS Rugged Systems (CRS) capability to support the rapid deployment of systems to the field.
The Center also supports the development of custom systems that are configured, tested and integrated with software to meet specific customer needs. Additionally, consulting services are available through the HPEC CoE that can help customers with architecture definition, application development and performance optimization. It can also create application-focused algorithms for use in performance and capability demonstrations which can be provided to customers to assist in their development proce
GE has an extensive range of HPEC solutions designed for the harsh, demanding environments that are typical of military deployments. These include focused board level solutions, complete sub-systems, and an expanding software development environment that takes advantage of GE's AXIS – Advanced Multiprocessor Integrated Software.
About GE's Intelligent Platforms business
GE's Intelligent Platforms business (NYSE: GE) is headquartered in Charlottesville, VA and part of GE Energy Management. The company's work in the military/aerospace segment, headquartered in Huntsville, AL, and Towcester, England, provides one of the industry's broadest ranges of high performance, rugged, SWaP-optimized embedded computing platforms. Backed by programs that provide  responsive customer support and minimize long term cost of ownership for multi-year programs, GE's solutions are designed to help customers minimize program risk and cost, and to speed time-to-market. For more information, visit geembedded.com
###
For more information, contact:
Ian McMurray
Media Relations Manager
GE Intelligent Platform
+44 (0) 1327 322821
All trademarks are the property of their respective owners.