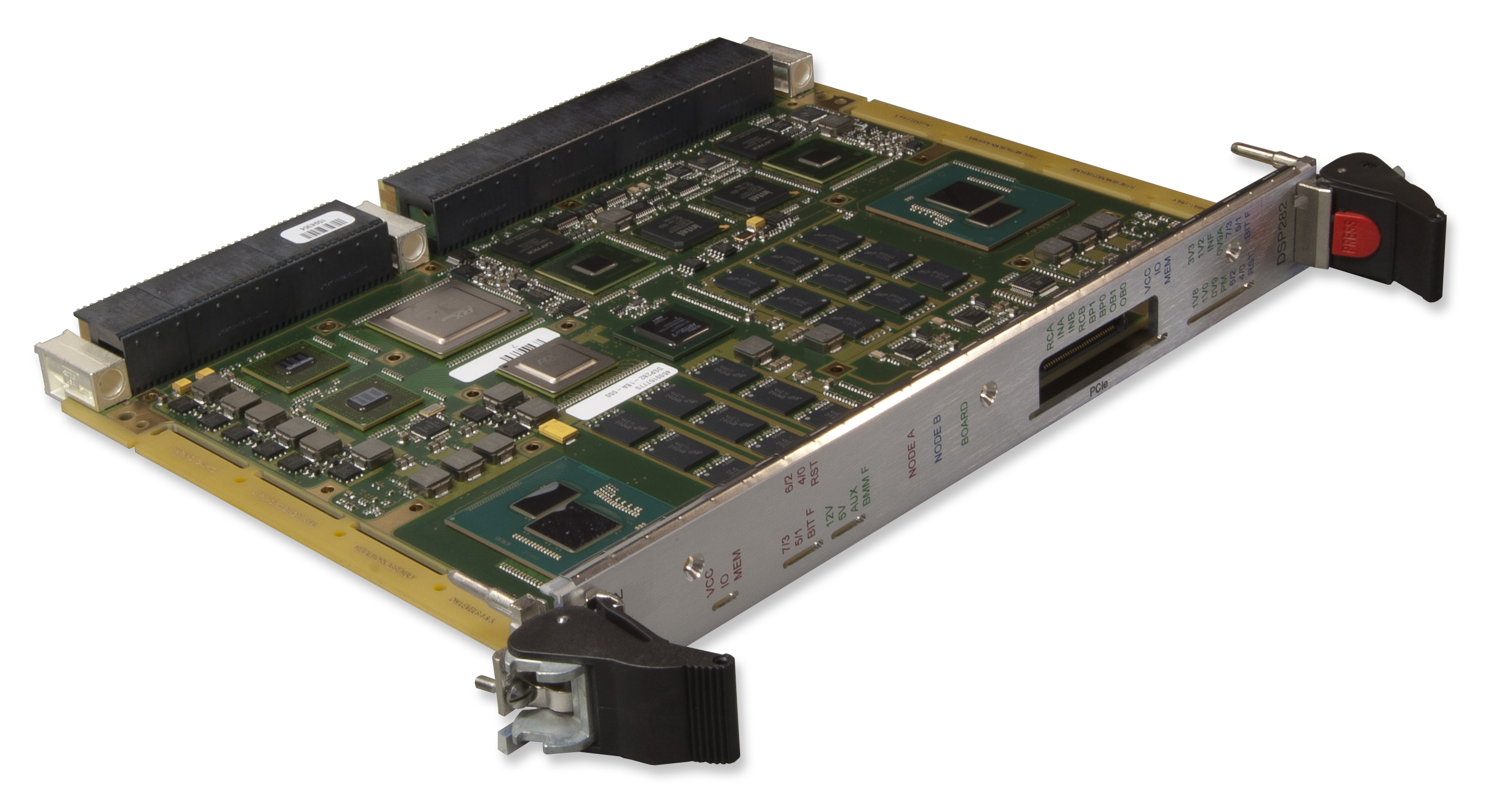 HUNTSVILLE, Ala.— June 26, 2018  Abaco Systems today announced that it has been selected to help equip a leading-edge radar system that will form a key element within a multi-layered missile defense shield. The company has already received orders for initial development units: the potential value of the program to Abaco – production will begin in 2019 and be completed in 2020 – is estimated to be some $8 million.
The production system will include significant quantities of Abaco's mission-ready SBC627 rugged 6U OpenVPX single board computers; DSP282 rugged 6U OpenVPX dual quad core multiprocessors; and SWE540 rugged 40 Gigabit Ethernet switches. Abaco is also supplying its AXIS Advanced Multiprocessor Integrated Software environment to speed and reduce the cost and risk of development.
Key to the customer's decision were the availability of Abaco's very high speed Ethernet switch, the SWE540; the advanced, yet proven, technology featured in the SBC627 and DSP282, delivering mission-readiness; Abaco's track record in supporting major programs; the low lifetime cost of ownership guaranteed by Abaco's industry-leading long term support programs; and the availability of AXIS to support the development of a highly complex system.
"We have been working with, and supporting, our local partner on this program for over four years," said John Muller, Chief Growth Officer, Abaco Systems. "The order confirms our leadership in advanced networking hardware and software, as well as our ability to work closely with our customers to help integrate all the disparate elements of a solution, including advanced software tools such as AXIS to ease and speed development and deployment. We're proud to have been chosen to be part of this program."
The SBC627 rugged 6U VPX single board computer features fifth generation Intel® Core®  i7 technology to deliver market-leading processing power, bandwidth and graphics capability. It is optionally available with a Security Hub FPGA, which combines a mix of passive and active features to allow customers to develop a robust on-board anti-tamper capability.
Abaco's DSP282 rugged multiprocessor is also based on the latest Intel Core i7 technology, and deploys dual quad-core processors to provide outstanding performance for the most demanding digital signal processing applications.
The SWE540 is the latest in an extensive range of high performance Ethernet switches. The switch hardware is complemented by Abaco's OpenWare switch management software which provides unparalleled flexibility and security, enabling customers to configure highly application-specific solutions.
About Abaco Systems
With more than 30 years' experience, Abaco Systems is a global leader in open architecture computing and electronic systems for aerospace, defense and industrial applications. We create innovative, modular solutions based on open standards that are characterized by outstanding price/performance, ultimate rugged reliability and minimal SWaP. Our goal is to be a significant contributor to our customers' success, partnering with them to reduce cost, time-to-deployment and risk and supporting them over the long term.  With an active presence in hundreds of national asset platforms on land, sea and in the air, Abaco Systems is trusted where it matters most. www.abaco.com
For more information, contact:
Ian McMurray
Communications Manager
Abaco Systems
Intel is a registered trademark, and Core is a trademark, of Intel Corporation.  All other trademarks are the property of their respective owners.