VG6 SBC
6U VME single board computer with Power Architecture processor
We recommend the following alternative solutions: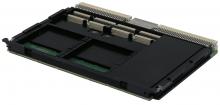 QorIQ T2081/T1042-based single board computer designed specifically for harsh environments
Learn More
Overview
Addresses a range of embedded application
The VG6 6U VME single board computer with its ultra-compact 6U single slot, all-in-one design was developed to meet the needs of high performance computing embedded applications. It addresses such markets as industrial automation, medical, scientific and aerospace where real-time and/or signal processing are needed. To provide flexibility for those applications requiring less power/heat, the VG6 is 8640D/8640-ready.
Customize it
Combined with custom assembly for specific applications, the VG6 provides optimum price/performance for a wide variety of OEM applications, including those requiring rugged computing. Its rugged configuration addresses extreme environment applications with optional conduction cooling, increased shock and vibration immunity using stiffener bars and wedge locks, and conformal coating. The VG6 also offers a range of operating system support including VxWorks, Linux, LynxOS and Integrity.
Specifications
Processor
8641D @ 1.33 GHz
Maximum Memory
2x 2 GB DDR2 SDRAM with ECC
Bus Interface Chip
Tundra Tsi148
Ethernet
Gigabit Ethernet
Other
AXISView, AXISFlow, AXISLib Support
Ruggedization
Level 1-2 Air Cooled
Accessories
VTM2300011001 - PMCB full rear I/O, PMCA full rear I/O
VTM2302111001 - PMCB part rear I/O plus 2x SATA; no PMCA rear I/O
YLB-VG6-A - Splitter Adapter for Com Front I/O connector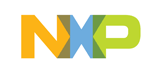 Freescale Alliance

PLM Program
Board Support
Highly flexible and configurable to deliver the optimum balance of coverage vs. boot time, our in-house expertise enables us to provide program-specific functionality.