Overview
The V7875 is a VXS capable VME single board computer from Abaco Systems offering the Intel Core 2 Duo T9400 processor, up to 8 GB DDR3 SDRAM, and also features a very rich I/O set, making this a very flexible addition to our expansive line of high performance computing VME SBCs. I/O options include dual Gigabit Ethernet, two SATA interfaces, four USB 2.0 ports, keyboard / mouse / DVI-I on the front panel, as well as a PCI-X capable XMC/PMC site.
The V7875 provides further customer defined I/O capabilities with the board-to-board connector for the EXP237 XMC/PMC expansion board from Abaco Systems, which gives customers three additional PCI-X XMC/PMC expansion sites to utilize.
A unique feature of the V7875 is the filler module that fits in the on-board PMC/XMC site. The inexpensive module fills the PMC bezel area when a PMC is not used and provides access to additional on-board I/O. The module adds connectivity on the front panel for two Gigabit Ethernet ports (only when VITA 41 is not available).
6U VXS capable VME SBC
Intel Core 2 Duo @ 2.53 GHz
8 GB DDR3 SDRAM
VITA 41.3
Single PCI-X PMC/XMC
Optional expansion to EXP237
Air cooled
ACC-0602/03RC Rear Transition Module

PLMProgram.gif
Specifications
Bus Interface Chip
Tundra Tsi148
Maximum Memory
8 GB DDR3 SDRAM
Other
Add 3 XMC/PMC sites via EXP237, AXIS Support
Processor
Intel Core 2 Duo @ 2.53 GHz
Ruggedization
Commercial (benign)
Transition Modules
ACC-0603RC
Request A Quote
V7875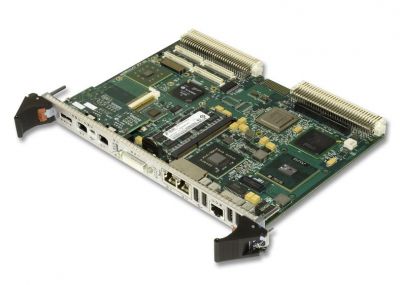 Contact An Expert
Looking for help with
V7875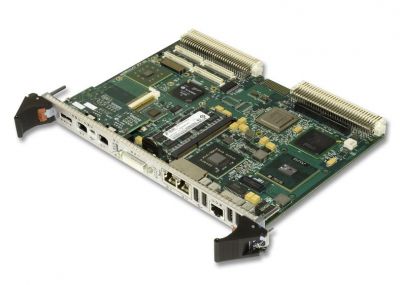 Get Support
Looking for help with
V7875