Overview
Highly integrated processor delivers leading edge performance
2nd generation Intel® Core™ i7 provides advanced features
Support for Windows® 7, Linux® and VxWorks® optimizes flexibility
XMC module provides optimum SWaP characteristics
With dual- or quad core processing and up to 1.6GBytes of DDR3 ECC memory (and optional 16GBytes SSD), the rugged 6U VPX SBC624 is a powerful solution for a broad range of demanding commercial, industrial and military applications.
Built-in graphics needs fewer slots
The 2nd generation Intel Core i7 processor integrates a number of new functionalities compared with its predecessor, including powerful graphics, Advanced Vector Extensions (AVX) signal processing and Advanced Encryption Standard (AES), meaning that applications may be able to reduce slot occupancy as well as SWaP.
For deployment anywhere
Abaco Systems is a leader in designing and manufacturing embedded computing solutions that are truly rugged, able to withstand the rigors of deployment in the harshest environments. Like many Abaco Systems products, the SBC624 is available in four air- and conduction cooled variants as well as a benign/office environment version for initial development.

OpenVPXLogo.gif
Specifications
# Expansion Slots:
2x XMC with I/O
Control Plane
1000BASE-T / 1000BASE-BX
Data Plane
10GigE/DDR InfiniBand
Management Plane
IPMI (Baseboard Man. Controller)
Maximum Memory
Up to 16 GB DDR3 SDRAM
Processor
2nd Gen. Intel Core i7 dual/quad-core up to 2.5 GHz
Ruggedization
Level 1-5 Air, Conduction Cooled
Request A Quote
SBC624 6U VPX SBC
2nd gen Intel® Core™ i7 SBC combines reliable performance, graphics sophistication, and unmatched level of I/O bandwidth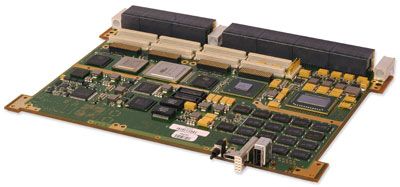 Contact An Expert
Looking for help with
SBC624 6U VPX SBC
2nd gen Intel® Core™ i7 SBC combines reliable performance, graphics sophistication, and unmatched level of I/O bandwidth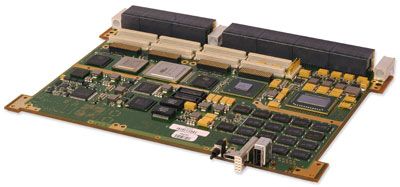 Get Support
Looking for help with
SBC624 6U VPX SBC
2nd gen Intel® Core™ i7 SBC combines reliable performance, graphics sophistication, and unmatched level of I/O bandwidth