NETernity™ RM980RC Ethernet Switch
An economical 6U VME unmanaged Layer 2 Gigabit Ethernet switch with rear I/O. Option for two copper GigE ports on front panel.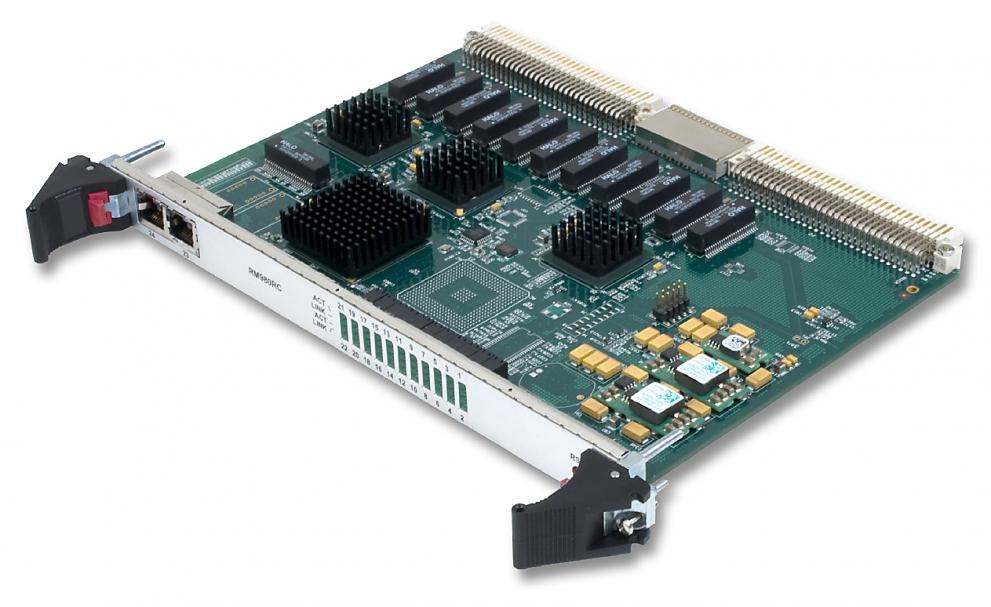 Overview
Gigabit Solution for VME Systems
The RM980RC is a full wire speed, non-blocking Layer 2 switch providing Gigabit solutions for VME systems. It provides 12- or 24 ports of Gigabit Ethernet 10/100/1000BaseT routed to the backplane via the rear transition module. It also provides two optional front copper ports. In this case, 22 ports will be routed to the rear transition module and the remaining two ports will be accessible through front panels.
Control and Monitoring Capabilities
Unmanaged Layer 2 switches are designed for quick deployment in applications requiring no operator setup.

RoHS Compliant
Specifications
Port Type
10/100/1000BaseT
Management Type
Unmanaged Layer-2
Accessories
TRRM922RC 24-port rear transition module; TRRM922RC-12 12-port rear transition module; TRRM922RC-22 22-port rear transition module