NETernity™ RM921NB Ethernet Switch
Fully managed IPv6 12- or 24 front I/O port switch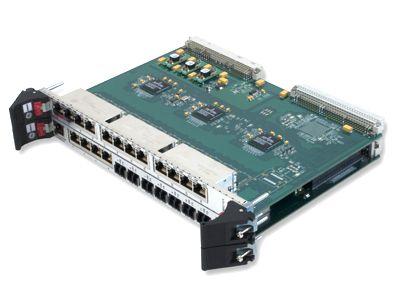 We recommend the following alternative solutions: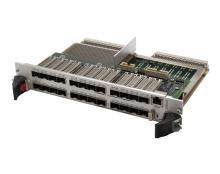 Opportunity to replace multiple rear I/O and front I/O switches with one GBX25
Learn More
Overview
Product life longevity
The RM921NB provides full wire-speed IPv6 Gigabit Ethernet switching that can be fully managed and easily deployed. A proven, high performance architecture and a multilayer switching fabric provides a rich feature set, broad functionality, scalability, and product life longevity.
Improved security, reliability and flexibility
IPv6 brings improved security, reliability and flexibility, enhanced support for mobile computing devices, and larger address space for global reach and scalability to applications. This switch also supports IPv4, offering a path forward which protects existing investments.
Providing integrated management services
OpenWare™ is available exclusively on selected NETernity fully-managed Layer 2/3 Ethernet switches. Comprehensive and powerful, this switch management environment provides integrated management services including configuration, monitoring, switching control, addressing, routing and all supported protocols. Configuration and monitoring functions are accessible from a serial console, or via a network. Supported access methods include Telnet, SSH and SNMP.
Specifications
Port Type
10/100/1000BaseT, 1000BaseLX, 1000BaseSX, 100BaseFX
Management Type
Fully Managed Layer-2/3+

openware
Networking
No two networking challenges are the same – which is why our customers value Abaco's flexible OpenWare switch management software.
OpenWare
The industry's most flexible, most customizable, most scalable network management software – with multi-level security and the fastest start-up time.
Security
Sensitive applications need secure hardware platforms. That's why we build in tamper-resistance, secure boot, memory sanitization and Intel Trusted Execution Technology.