Overview
The OpenVPX-compatible GRA111 is the second generation 3U VPX graphics board, employing the NVIDIA GT 240 GPU to bring desktop performance to the rugged Military and Aerospace market.  In addition to meeting increased demand for graphics rendering performance, the GRA111 is the first rugged implementation of a CUDA capable GPU.
The VPX form factor allows for high speed PCI Express connections to single board computers in the system. The GRA111 supports the 16-lane PCI Express implementation, providing the maximum available communication bandwidth to a CPU such as Abaco Systems SBC341. The PCI Express link will automatically adapt to the active number of lanes available, and so will work with single board computers in 8- and 4-lane configurations.
With a rich set of I/O, the GRA111 is designed to serve many of the most common video applications. Dual, independent channels mean that it is capable of driving RGB analog component video, digital DVI 1.0, and HDMI standards. In addition, the GRA111's video input capability allows integration of sensor data using RS170, NTSC or PAL video formats.
NVIDIA CUDA is a general purpose parallel computing architecture that leverages the parallel compute engine in NVIDIA GPUs to solve many computational problems in a fraction of the time required on a CPU. It includes the CUDA Instruction Set Architecture (ISA) and the parallel compute engine of the GPU. Today developers can use C, one of the most widely used high-level programming languages, which can then be run at great performance on a CUDA enabled processor.
The GRA111 is a form, fit and function replacement for the GRA110 which will fit the existing MAGIC1 Rugged Display Computer, providing a fast-to-market solution for small high-performance graphics and GPGPU signal processing applications.
OpenVPX-compatible 3U VPX NVIDIA GT 240 based Graphics Processing Unit (GPU)

96 Processor Cores
540 MHz graphics clock
1302 MHz processor clock

Feature support: NVIDIA CUDA technology, OpenCL, OpenGL, NVIDIA PureVideo Technology (PUHD), NVIDIA PhysX-ready, Microsoft DirectX
1 GByte DDR3 SDRAM
Two independent output channels
VESA output resolutions to 2048x1536
HDMI
DVI 1.0 digital video output (single or dual link)
Air and conduction cooled variants
VPX REDI
GPGPU Resource Center

PLMProgram.gif
Specifications
Application
Video & Graphics
Chip Set:
NVIDIA GT 240 CUDA-Capable GPU
Extended Temperature Range
Yes
I/O
DVI, NTSC, PAL, RS-170, VGA
Processor
NVIDIA GT240 96-core GPU
Request A Quote
GRA111 Graphics Board
3U VPX board with NVIDIA GT240 GPU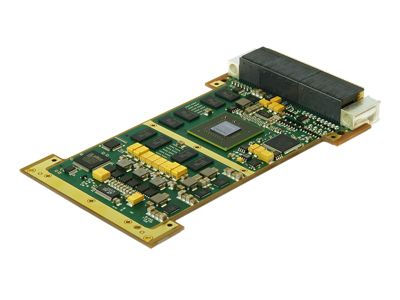 Contact An Expert
Looking for help with
GRA111 Graphics Board
3U VPX board with NVIDIA GT240 GPU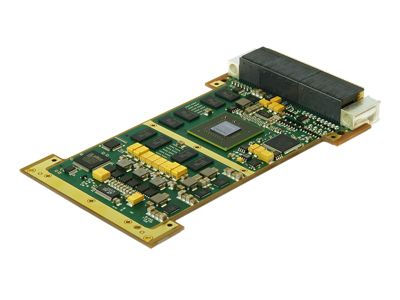 Get Support
Looking for help with
GRA111 Graphics Board
3U VPX board with NVIDIA GT240 GPU