Overview
The FMC30RF is an FMC daughter card which is fully compliant with the VITA 57.1-2010 standard. It offers, in a small footprint, a low power and fully featured Rx/Tx signal path for the development and deployment of advanced RF solutions.
With frequency range coverage from 400MHz to 3.0GHz* and up to 60MHz* bandwidth, the FMC30RF provides flexibility and reconfigurability for a host of applications.
Based on Texas Instruments RF technology, the FMC30RF comprises a dual DAC Tx IQ modulator, a dual ADC Rx IQ demodulator with PGA and LNA front-end and on-board clocking with integrated PLL/VCO.
The FMC30RF allows flexible control of sampling frequency through serial communication busses. Furthermore, the card is equipped with power supply and temperature monitoring and offers several power-down modes to switch off unused functions.
*Bandwidth is limited to 30MHz when the TRF3711 Low Pass Filter is not bypassed.
Board Support Package
Our Board Support Package helps customers get their hardware implementation underway as quickly as possible by providing reference designs, the Stellar IP FPGA development tool, and the 4FM GUI user interface for controlling and monitoring the hardware, as well as other supporting elements.

FMC.gif
Specifications
Function
Receiver & Transceiver (Analog Input and Output)
Request A Quote
FMC30RF FPGA Mezzanine Card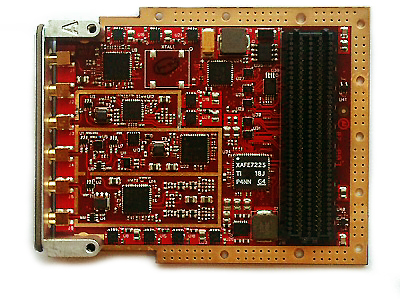 Contact An Expert
Looking for help with
FMC30RF FPGA Mezzanine Card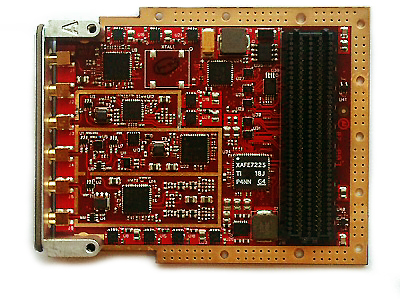 Get Support
Looking for help with
FMC30RF FPGA Mezzanine Card