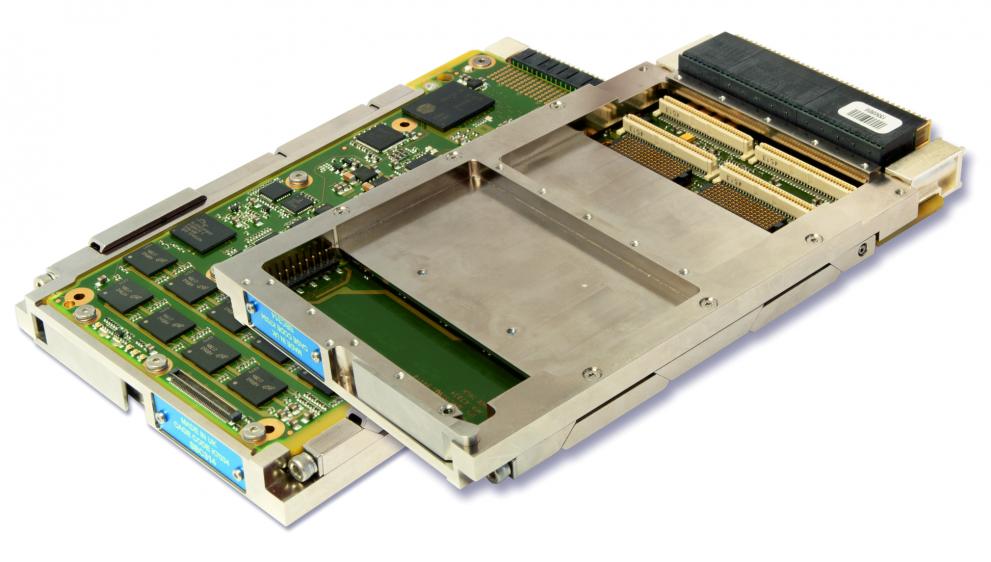 HUNTSVILLE, Ala.— May 30 2018 Abaco today announced that it had won orders from a leading defense company delivering a range of solutions for electronic warfare, ISR, C4I, avionics, unmanned vehicles and cyber warfare. Abaco's 3U VPX rugged SBC314 single board computer will be deployed on board a fleet of state of the art medium altitude unmanned vehicles, where it will be at the heart of the craft's flight control and mission systems. The UAV is scheduled to go into service in 2019.
The potential value of the program to Abaco is estimated to be close to $1 million.
The program was originally designed to include the Abaco SBC310 3U VPX single board computer, but the SBC314 was a compelling alternative as it was a plug 'n' play, pin-compatible upgrade for the SBC310, meaning a substantial saving in time and cost.
"Unmanned vehicles that are designed to have extended operational time need their payload to be as small and lightweight as possible, and to consume minimal power – while delivering high performance processing" said John Muller, Chief Growth Officer, Abaco Systems. "That makes Abaco's 3U VPX solution a compelling one. The fact that it represented a straightforward upgrade for the product originally specified made the decision even easier for the customer."
The SBC314 offers a choice of multicore Power Architecture™ QorIQ™ AMP (advanced multiprocessing) processor options to enable an optimum performance per watt solution to be deployed in applications such as mission computing and ISR (intelligence, surveillance, reconnaissance). The version featuring the T1042 4-core e5500-based processor is designed for environments requiring minimal power consumption, while the board using the T2081 8-virtual core e6500 processor is designed to deliver maximum performance.
Designed as a straightforward, cost-effective upgrade/technology insertion opportunity from earlier Power Architecture 3U OpenVPX single board computers from Abaco for programs requiring either additional processing capability or lower SWaP (size, weight and power) characteristics, the SBC314 is further evidence of Abaco's commitment to maximizing the long term value of customer investments.
The T2081 processor's e6500 ST core offers a 50% performance improvement compared to the e500mc core in the P4080 processor which is at the heart of the SBC314's predecessor. It also provides the potential for up to a 5x performance improvement if the AltiVec™ co-processor is fully utilized, delivering up to 48GFLOPS of capability for appropriate applications.  The AltiVec co-processor also delivers value for older code bases, such as those developed for systems using the MPC7448 processor
The T1042 processor is designed to function at less than 7.5W, allowing this version of the SBC314 to operate with a typical total board power consumption of less than 20W – half that of its precessor.
About Abaco Systems
With more than 30 years' experience, Abaco Systems is a global leader in open architecture computing and electronic systems for aerospace, defense and industrial applications. We create innovative, modular solutions based on open standards that are characterized by outstanding price/performance, ultimate rugged reliability and minimal SWaP. Our goal is to be a significant contributor to our customers' success, partnering with them to reduce cost, time-to-deployment and risk and supporting them over the long term.  With an active presence in hundreds of national asset platforms on land, sea and in the air, Abaco Systems is trusted where it matters most. www.abaco.com
For more information, contact:
Ian McMurray
Communications Manager
Abaco Systems
QorIQ is a trademark of NXP. AltiVec is a trademark of Motorola Inc. Power Architecture is a trademark of Power.org.  All other trademarks are the property of their respective owners.