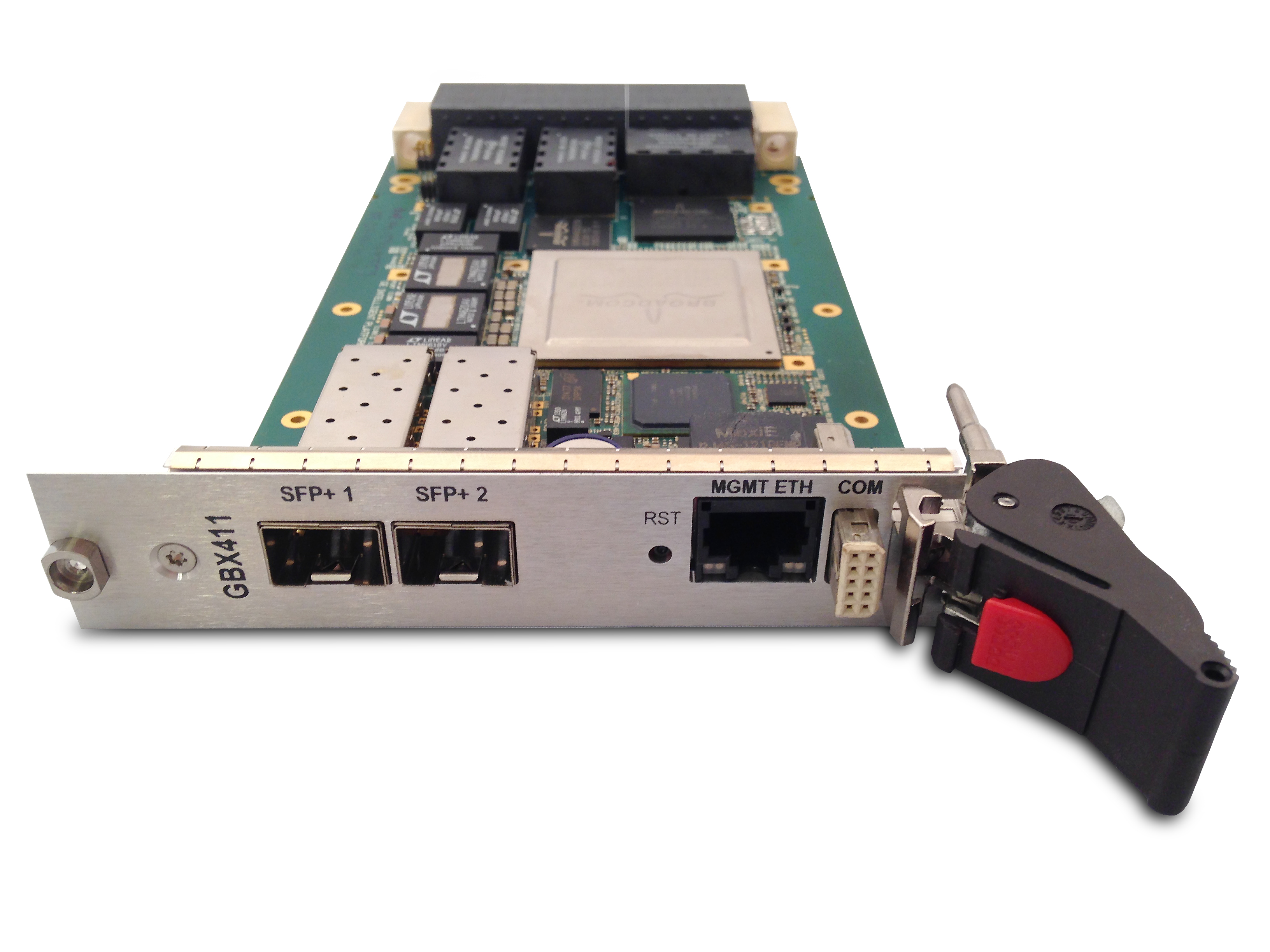 HUNTSVILLE, Ala.— April 21, 2016  Abaco Systems today announced the results of a development the company has undertaken in response to a customer request to create a managed Ethernet switch with a 'power on to fully-functional' elapsed time comparable to that of an unmanaged switch.
For many similar customers operating in mission-critical environments, managed Ethernet switches are strongly preferred because of the additional functionality and flexibility they include that allows networks to be better managed, to deliver superior QoS (Quality of Service), higher reliability and improved uptime through the ability to recover from partial network failure via redundancy/fail-over.
This additional capability comes at a price, however. A managed switch can take several minutes to boot to full functionality after being powered on – whereas an unmanaged switch will typically take only seconds.
In a commercial environment, in which a switch would typically be powered on and never subsequently powered off, this is rarely a problem. However, in the military/aerospace environment, where the need to conserve power and minimize heat dissipation can be paramount – requiring the switch to be frequently powered down if not required – it can be a significant challenge. In such environments, the role of the switch in delivering sensor-derived data, for example – such as from IP cameras – to the driver or pilot of a vehicle – is crucial, and a delay of even a few seconds can be life-threatening.
Engineers at Abaco Systems' Networking Center of Excellence in Edinburgh, Scotland worked with Abaco's GBX411 3U OpenVPX Fully Managed Layer 2/3 rugged Ethernet switch, which would typically have a 'power on to fully functional' time of around 30 seconds – and reduced it to 15 seconds. This compares to a typical >60 second delay for many competing switches. Their achievements are documented in a white paper available for download at https://www.abaco.com/download/ethernet-switches-why-time-matters.
"This is an outstanding example of how our customers benefit from the depth of experience, expertise and knowledge that Abaco brings to the connected battlefield," said Chris Lever, VP, Product Management at Abaco Systems. "Our networking product range is extensive – but what really makes a difference to our customers is our ability to work with them to understand their toughest networking challenges, and help solve them."
Abaco's rugged GBX411 supports 24 Gigabit Ethernet and four 10Gigabit Ethernet ports with multiple configuration options that enable it to adapt to the most demanding customer connectivity requirements for network switching. Qualified to a number of MIL standards, the GBX411 supports Abaco's OpenWare™ switch management software. Comprehensive and powerful, this switch management environment provides integrated managed services including configuration, monitoring, switching control, addressing, routing and a wide range of networking protocols and can be customized to meet a broad range of customer requirements.  
The GBX411's flexible port configuration options ensure that it is compliant with a number of new military initiatives such as the US Army's VICTORY integration framework.
For more information:
Product Page: https://www.abaco.com/products/neternity-gbx411
Datasheet:       https://www.abaco.com/download/neternity™-gbx411-product-data-sheet
About Abaco Systems
Abaco Systems is a global leader in open architecture computing and electronic systems for aerospace, defense and industrial applications. Spun out of General Electric in 2015, we deliver and support open modular solutions developed to upgrade and enhance the growing data, analytics, communications and sensor processing capabilities of our target applications. This, together with our 700+ professionals' unwavering focus on our customers' success, reduces program cost and risk, allows technology insertion with affordable readiness and enables platforms to successfully reach deployment sooner and with a lower total cost of ownership. With an active presence in a significant number of national asset platforms on land, sea and in the air, Abaco Systems is trusted where it matters most. www.abaco.com
For more information, contact:
Ian McMurray
Communications Manager
Abaco Systems