Overview
Carrier Grade Performance in a small footprint
Based on the industry-leading Juniper Networks Junos platform which can be found in high-performance routers that form the backbone of the world's largest networks, the RTR8GE rugged network access router delivers up to 8 Gigabit Ethernet ports of advanced IPv4/IPv6 network routing in a surprisingly small and light footprint. And while similar routers decline in performance as more and more network services are enabled, the RTR8GE's superior packet processing capabilities keep it running at peak rates.
Rock-solid, certified security
Next-generation firewall, intrusion prevention system (IPS), and unified threat management capabilities provide secure connectivity and information assurance. And with FIPS-140-2 and Common Criteria EAL-4 certifications, the RTR8GE is trusted with the transport of highly sensitive data in mission-critical networks.
Battle-hardened and proven
The RTR8GE network access router is designed from the ground up to perform in the harshest battlefield environments providing reliable connectivity for land, air and sea platforms. With advanced MANET capabilities and radio-router protocols the RTR8GE can provide routing capability across a range of communications media providing connectivity for networks with highly-dynamic topologies and unreliable interconnects.
The RTR8GE's rugged capabilities, low power, small footprint and long-lifecycle commitment have also earned it respect with network operators beyond the battlefield for deployment in mission critical applications ranging from energy production and distribution to mining. 
Specifications
Management Type
Fully Managed (SNMP v1/v2/v3, JUNOS OS CLI)
Military Specifications
MIL-D38999 connectors, MIL-SPEC-704 power supply, MIL-STD-810
Network Operations
Firewalling, Intrusion detection & prevention, IPv4, IPv6 routing, RFC4398 & R2CP radio router protocols
Port Type
10/100/1000BaseT
Product Type
Mobile Secure Router
Software
JUNOS (Juniper Operating System)
Request A Quote
RTR8GE Secure Rugged Router
Featuring JUNOS for optimum security, flexibility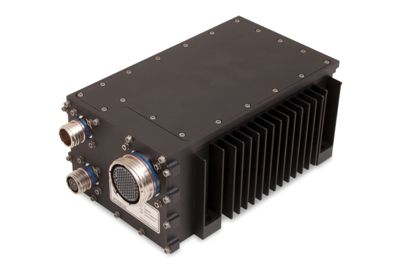 Contact An Expert
Looking for help with
RTR8GE Secure Rugged Router
Featuring JUNOS for optimum security, flexibility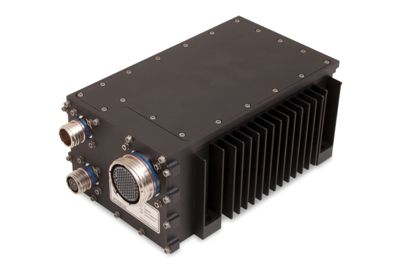 Get Support
Looking for help with
RTR8GE Secure Rugged Router
Featuring JUNOS for optimum security, flexibility