Overview
Abaco Systems' RCNIC-A2PAU4 is a high performance 4-lane PCI Express interface for monitoring, generating or analyzing full-bandwidth AFDX/ARINC 664 protocol traffic. Our exclusive pipeline architecture maximizes packet throughput using parallel controllers and efficient DMA transfers, thereby avoiding the bottlenecks of CPU-based interface solutions.

Configurable as either one dual-redundant AFDX/ARINC 664 interface or two independent ports, users have complete access to all frame and header data. Each incoming packet is tagged with a 20 nsec resolution, 64-bit time-tag. Real time traffic generation is highly accurate. An IRIG-B receiver/generator is included for synchronization to external IRIG-B time sources and for synchronizing multiple RCNIC-A boards. In addition, I/O triggers, error detection/injection, BIT, and link/protocol level statistics are provided.
The RCNIC-A2PAU4 comes with all the software development tools needed for user application development at no extra charge. The Cpcap packet capture library provides a complete set of functions for transmitting and receiving Ethernet frames.
AFDX/ARINC 664 dual port interface ( two independent 10/100 MHz full duplex ports)
4-lane PCI Express
Includes AFDX and low-level Software Development Kit (SDK) at no additional charge.
Advanced reception features
    - 20 nsec time-tags
    - IRIG-B synchronization
    - DMA transfer to host
    - Full throughput capability
    - Link level error detection
Advanced transmission scheduling
    - Highly accurate
    - Flexible scheduling modes
    - DMA transfer from host
    - Full throughput capability
    - Link level error injection
Advanced software support
    - Flexible packet capture API
    - AFDX/ARINC 664 API
    - XML configuration format
    - Integrated log file format
    - Berkeley packet filter engine
Four bi-directional avionics level discretes
Input and output triggers per channel
Built-in test features
Supportable throughout program lifetime with Product Lifecycle Management (PLM) program
 

LinuxTux.gif
Specifications
AFDX Stack
AFDX / ARINC 664 protocol stack
Application
Lab, Simulation, Test
Ruggedization
Conformal Coating
Request A Quote
RCNIC-A2PAU4 Interface
Dual port ARINC 664 4-lane PCI Express interface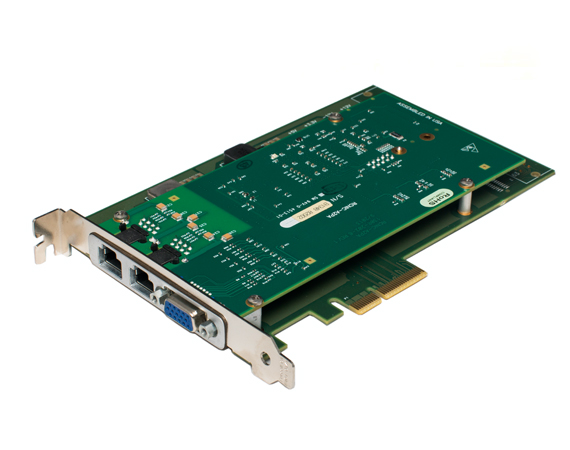 Contact An Expert
Looking for help with
RCNIC-A2PAU4 Interface
Dual port ARINC 664 4-lane PCI Express interface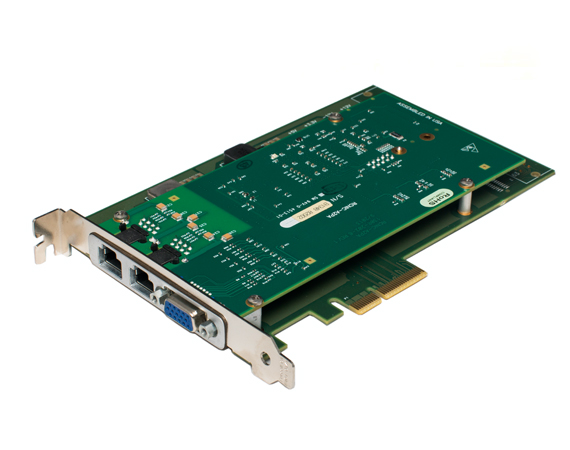 Get Support
Looking for help with
RCNIC-A2PAU4 Interface
Dual port ARINC 664 4-lane PCI Express interface