Overview
Flexible Range of Configuration Options
The RAR-USB is further evidence of Abaco Systems' commitment to making available avionics solutions that are powerful and flexible, and that respond to the needs of customers. It provides up to 16 fully independent receive channels along with up to five fully independent transmit channels and eight bi-directional avionics-level discretes. Configuration options include a selection of channel counts, along with a mix of support for ARINC 429 and 573/717. The RAR-USB is also available in a rugged version for use in harsh environments, and does not require an external power supply, as it is powered by the USB bus.
Software Shortens Development Time, Reduces Cost
Abaco Systems' associated BT-ARINC bus analyzer software tool significantly reduces the time required to integrate ARINC protocols and discrete I/O into portable applications. Included with the RAR-USB is a high-level API (Application Programming Interface) library, with support for software development under 32-bit/64-bit Windows® 7, 8, 8.1, 10, Server 2012 R1/R2, 2008 R2 and 32-bit XP, and Linux Kernel Version 3.x through 5.3. Optional LabVIEW Instrument Driver support is available. These tools are complemented by Abaco Systems' deep and broad support that ensures customers get real benefit from the capabilities of these solutions.

ARINC.gif
Specifications
# ARINC Channels:
Up to 16 Receive, 5 Transmit
Application
Lab, Simulation, Test, Portable
Protocol
429, 573, 575, 717, 582 2-wire
Request A Quote
RAR-USB Interface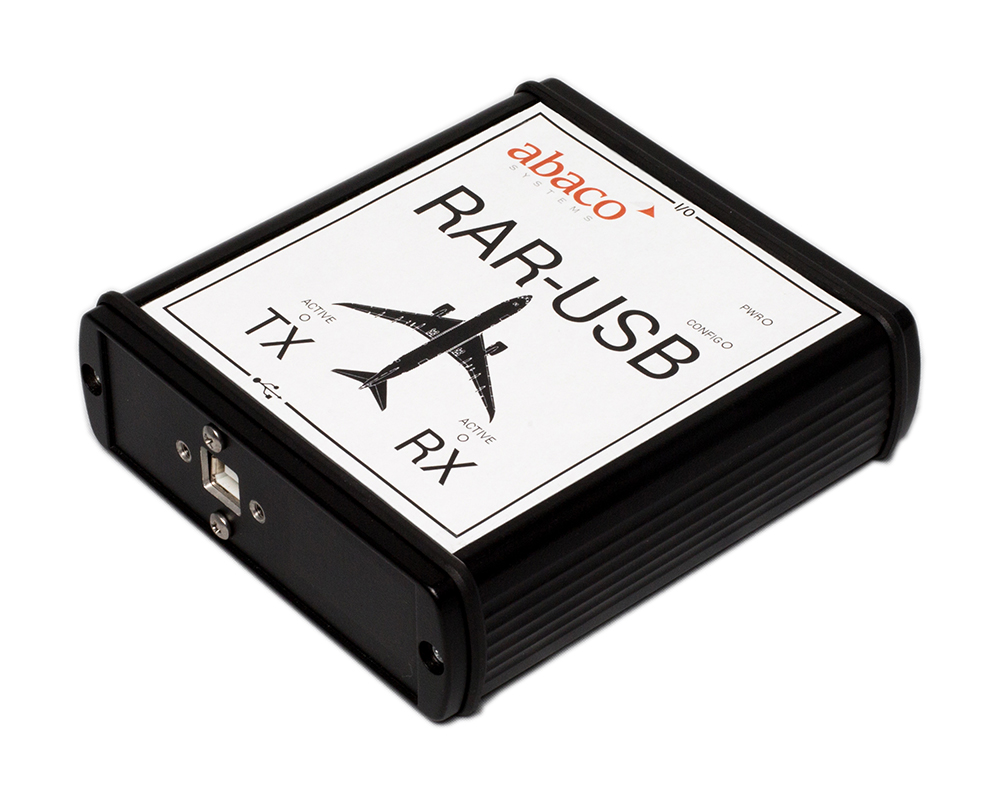 Contact An Expert
Looking for help with
RAR-USB Interface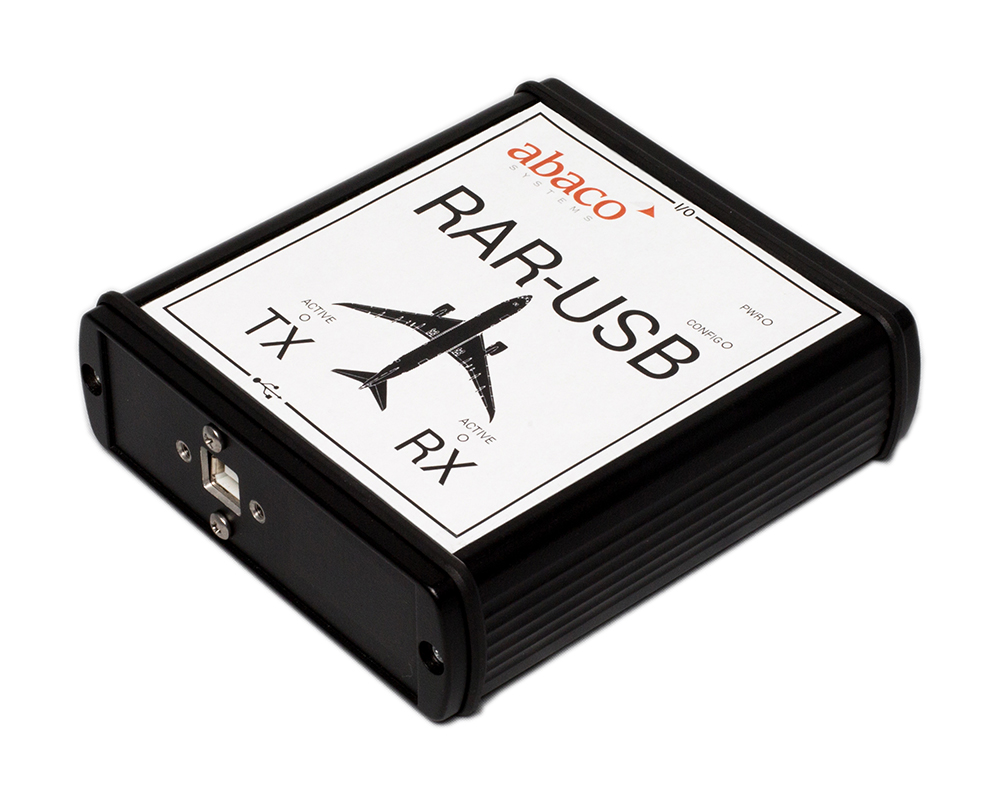 Get Support
Looking for help with
RAR-USB Interface