Overview
Powerful, flexible signal processing
High performance digital/analog, analog/digital conversion
16-bit data acquisition speed delivers industry-leading power
XMC module provides optimum SWaP characteristic
Demanding radar, sonar, signals intelligence, communications and test and measurement applications are the target for the ICS-1572A, which has at its heart a Xilinx® Virtex®-6 FPGA to deliver the processing power needed for the most demanding tasks.
Off-the-shelf – but highly customizable
The ICS-1572A is equipped with a Xilinx Virtex-6 LX240T that can be loaded with standard functions such as wideband DDC, FFT and time stamping - or programmed by the user for any required function.
A broad range of connectivity
Dual transformer-coupled 16-bit analog inputs and outputs (operating at 250MHz/ 500MHz per channel respectively) and PCI Express™ from the FPGA to the host system mean that host integration is straightforward, minimizing effort and time-to-market.
Specifications
Function
Transceiver (Analog Input & Output)
Max. Sampling/Conversion Frequency
250 MHz/ch. (Rx), 500 MHz/ch. (Tx)
Ruggedization
Commercial (benign)
User Programmable FPGA
Virtex-6 XC6VLX240T
Request A Quote
ICS-1572A Transceiver Module
ADC/DAC XMC with Virtex-6 FPGA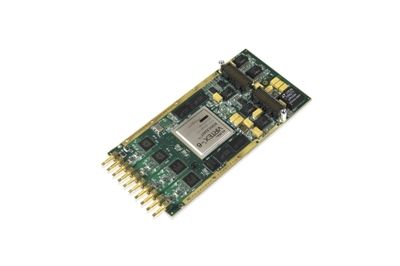 Contact An Expert
Looking for help with
ICS-1572A Transceiver Module
ADC/DAC XMC with Virtex-6 FPGA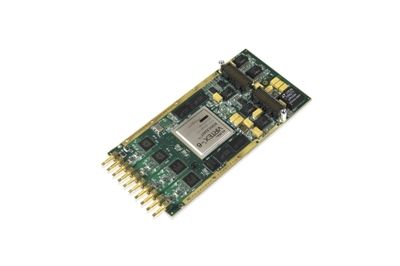 Get Support
Looking for help with
ICS-1572A Transceiver Module
ADC/DAC XMC with Virtex-6 FPGA