Overview
Abaco Systems CRS-C2P-3CC1 Rugged COTS System is a packaged pre-validated 2 slot control computer system fully integrated and ready to be deployed as soon as your application is ready. The CRS-C2P-3CC1is available without Non-Recurring Engineering costs to lower your program costs and its integrated rugged computing platform lowers your risk thus making it well suited for mission applications requiring rock-solid reliability such as UAVs, ground vehicles, and manned aircraft.
Abaco Systems' COTS-based CRS-C2P-3CC1 Application Ready computer system can be deployed in the field as soon as your application is ready, or use the CRS-C2P-3CC1 as a starting point for multiple application-specific configurations. The arduous task of integrating off the shelf boards has already been  done for you -- shortening your time to project completion. You have one point of contact for all issues and a single part number -- not a collection of parts. The CRS-C2P-3CC1 successfully integrates Abaco Systems boards, and modules, drawn from Abaco Systems' wide selection of COTS boards, into open modular systems that are tested and qualified for rugged systems deployment.  The CRS-C2P-3CC1 contains a fully integrated set of boards and modules designed  to fulfill control applications.
For CRS-C2P-3CC1 systems containing 1553 or ARINC interfaces, we also include the Integrated Avionics Library, a full suite of C functions that you can use to perform many common card functions, thus reducing your software development cycle time.
Rugged convection cooled chassis

2 slot 3U CompactPCI
MIL-C-38999 connectors

Freescale MPC7448 processor single board computer
VxWorks Real-time operating system
BIT support
Optional SATA drive
I/O capabilities

Ethernet
Serial
USB
MIL-STD-1553
Discrete

Designed for:

High Altitude UAVs
Ground vehicles
Specifications
Cooling
Cold plate with fin assist
I/O
ARINC 429, CANbus, Discrete, Ethernet, MIL-STD-1553, Serial, SSD, USB
Request A Quote
CRS-C2P-3CC1 COTS Rugged System
3U CompactPCI application-ready vehicle computer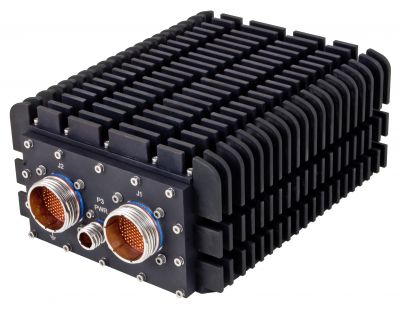 Contact An Expert
Looking for help with
CRS-C2P-3CC1 COTS Rugged System
3U CompactPCI application-ready vehicle computer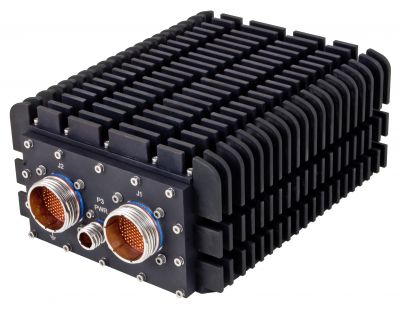 Get Support
Looking for help with
CRS-C2P-3CC1 COTS Rugged System
3U CompactPCI application-ready vehicle computer