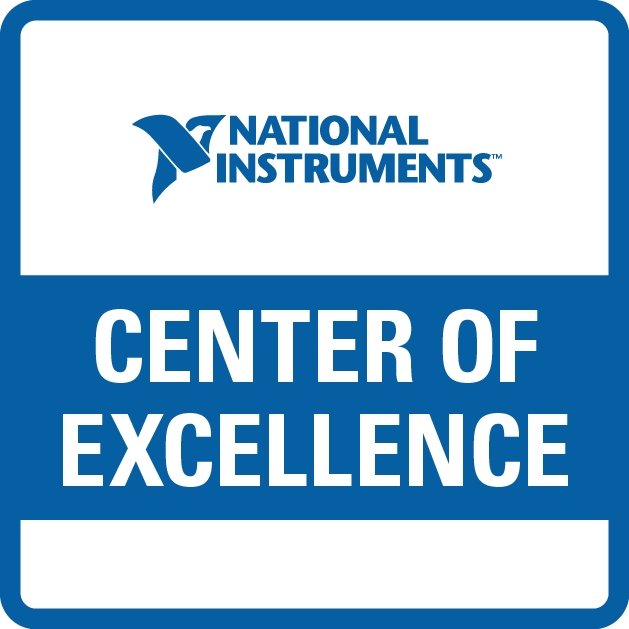 HUNTSVILLE, Ala.— March 17 2020  Abaco Systems today announced that its Towcester, England site has been named a National Instruments Center of Excellence – the first in the UK, and an honor given to only 15 or so other sites around the world.
National Instruments develops high performance automated test and automated measurement systems. The company's open, software-defined platform enables the development of robust, reliable, repeatable processes that shorten cycle times and result in superior quality products that meet customer requirements. National Instruments automated test solutions support product development efforts from design validation all the way to manufacturing test.
"We are in business to help servicemen and servicewomen to succeed – and to stay safe," said Peter Thompson, Vice President, Product Management at Abaco Systems. "As such, our customers absolutely depend on the quality and reliability of our products – which is why we invest significantly in ensuring that our products are fully tested in the harsh environments in which they will be deployed."
"Our processes have always been robust and rigorous, but in 2016, we decided to take our testing to the next level," Thompson continued. "We partnered with National Instruments, who are market leaders in production test automation, and set up a team of experts who are now solely dedicated to increasing the automation of our test environment, making it more reliable, more repeatable, more scalable and more efficient – and, not least, making it simpler."
"Having observed the major transformation brought to our manufacturing capability by this initiative, we decided that it was the perfect time to validate the framework we had developed and put our test team's work to the test," Thompson went on. "For this, we reached out to National Instruments and asked them to lead a very stringent audit. This resulted in our Towcester site being awarded the National Instruments Center of Excellence certification."
"We're delighted to have received this recognition – for ourselves but, most importantly, for our customers," Thompson concluded.
The Abaco Towcester manufacturing site was audited by National Instruments, with three key values at the heart of the process.
Technical Leadership was evaluated based on the team's structure, its level of formal certification, the development environment and core concepts implemented, as well as software deployment and distribution strategies.
Wider Community Learning was assessed based on criteria including active contributions to internal and external user groups, personal development plans and an onboarding process that ensures new hires are rapidly brought up to speed.
The audit had a strong focus on Good Software Engineering, through implementation of standard libraries and templates, clear requirements tracking methodologies, and best practices for software design, code reviews and testing.
About Abaco Systems
With more than 30 years' experience, Abaco Systems is a global leader in open architecture computing and electronic systems for aerospace, defense and industrial applications. We create innovative, modular solutions based on open standards that are characterized by outstanding price/performance, ultimate rugged reliability and minimal SWaP. Our goal is to be a significant contributor to our customers' success, partnering with them to reduce cost, time-to-deployment and risk and supporting them over the long term.  With an active presence in hundreds of national asset platforms on land, sea and in the air, Abaco Systems is trusted where it matters most. www.abaco.com
For more information, contact:
Ian McMurray
Communications Manager
Abaco Systems