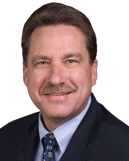 Rich Sorelle
President & CEO
Prior to joining Abaco, Rich Sorelle spent his entire career in the defense industry with extended spells at Grumman Corporation and most recently with Exelis, where he headed up the Electronic Systems division that specializes in technologies for the warfighter.
Mr. Sorelle's role at Abaco is to ensure the company executes on its commitments to its people, its investors and, most importantly, its customers.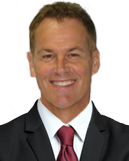 John Muller
Chief Growth Officer
Mr. Muller is responsible for Abaco's worldwide commercial functions and go to market teams including business development, sales, marketing, channels, commercial operations and product management.
His history with mil/aero extends back to the F22 program at the beginning of his career. Since then, he has held a number of senior executive roles as VP & GM for technology companies. He brings substantial COTS expertise and multi vertical experience with over 20 years in embedded computing.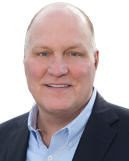 Bill Schult
Chief Financial Officer
Bill Schult is Abaco's CFO. With more than 20 years of financial experience at the highest level across three companies and three continents, he was previously vice president and CFO of Pro Mach, a private equity-owned company that grew from $160 million in revenue to $850 million under his leadership. Mr. Schult has a BBA cum laude in accounting from Adelphi University and is a CPA.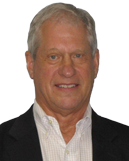 Neil Dial
Chief Operating Officer
Neil Dial joined us in July 2019 as Chief Operating Officer, based at our Huntsville, Alabama headquarters. Previously, he was General Manager at Benchmark Electronics. Leveraging his 25+ years of experience, extensive industry background, hands-on management style and global leadership know-how, Neil's role at Abaco is to drive positive cultural changes and improvements for operations, supply chain and on-time delivery metrics.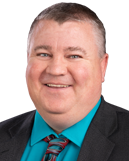 Lorne Graves
Chief Technology Officer
Mr. Graves is our leading technology expert and is responsible for developing a strategic technology roadmap that will accelerate Abaco's growth. A vital part of his role is to work with key standards bodies in the embedded computing industry and with Abaco's significant technology partners – such as Intel, NVIDIA and Xilinx – to ensure that the company's product development is closely aligned with where the industry is heading.
Mr. Graves has 20 years of experience as an engineering executive, working closely with various prime contractors on several key Electronic Warfare, SIGINT, and radar programs.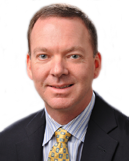 Chris Lever
VP, Corporate Development
Abaco has ambitious plans to expand the breadth and depth of solutions it offers to its customers. Chris Lever's role is to identify what technologies, products and expertise the company needs – and then to find the best way of acquiring them.
Mr. Lever was with GE from 2000, initially responsible for the sensor processing business and then the global sales team. Prior to this assignment, he was responsible for Abaco's product management.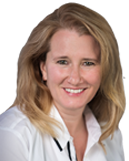 Betsy Gifford
VP, Human Resources
Betsy Gifford's role is to oversee the organization's global development, employee relations, compensation, benefits, workforce management, and diversity initiatives to ensure Abaco's people are prepared to meet and exceed its customer and stakeholder expectations.
Prior to Abaco, Ms. Gifford amassed more than 15 years of global leadership experience in the tier one and tier two automotive manufacturing industry and served as an executive in the wholesale trades market.