AXISLib-PPC
AXISLib-PPC DSP & Math libraries (VSIPL, RSPL & CL) for Power Architecture/PowerPC.
AXISLib-PPC DSP and Math Libraries for Power Architecture with AltiVec
AXISLib-PPC is a set of signal- and vector processing libraries providing over 600 high performance DSP and vector math functions to help developers maximize system and application performance for Freescale e600 and e6500 AltiVec single and multi-core platforms.
Highly optimized for Power Architecture
The library is highly optimized for Power Architecture systems, taking maximum advantage of the processor pipeline and AltiVec SIMD vector processing unit. This gives application developers the ability to quickly produce real-time code with minimal knowledge of the underlying processor architecture.
Industry standard API provides portability
AXISLib-PPC offers increased functionality with an open standard API (VSIPL) for code portability supporting current platforms and future technology upgrades as well as RSPL performance API for increased control and efficiency.
Get a head start
AXISLib-PPC provides a generic C implementation of both RSPL and VSIPL libraries which allows users to get a head start with application development, removing the need for embedded target hardware.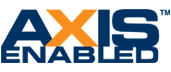 AXIS Software

AXISLib

InnovatorAward
DSP Libraries and Graphical Tools Accelerate Distributed Corner Turn Development
This white paper will show how DSP libraries and graphical tools accelerate this distributed corner turn development.
Software
Rapid software design, development, debugging and optimization are the key to minimizing time-to-deployment. You need Abaco's AXIS.