AXIS MPI
Message Passing Interface Open Standard Communications Middleware for Real-Time Applications
Industry standard API provides compatibility, interoperability
Designed to be simpler to use than alternative solutions and part of Abaco's industry-leading AXIS (Advanced Multiprocessor Integrated Software) development environment, AXIS MPI's adherence to industry standard APIs (application programming interfaces) means that it benefits from broad compatibility and interoperability.
Higher performance than open source and commercial alternatives in real applications
AXIS MPI has also been demonstrated to deliver six times better performance in the same test under saturation conditions and was shown to achieve 5-10% + better performance when measuring GMTI radar mode performance during the Next Generation Radar study for the US Air Force.
Optimized for SWaP-sensitive applications
Compared with the leading industry standard open source MPI package, AXIS MPI's event driven mode means that it uses 75% fewer CPU cycles for pipeline throughput, significantly lowering power consumption and heat dissipation, and thus minimizing SWaP in sophisticated high performance, multiprocessor applications such as radar, sonar, image processing, signals intelligence and electronic warfare.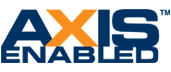 AXIS Software

AXISMPI

InnovatorAward
Software Challenges When Developing Applications for Multiprocessor Embedded Systems
The ideal software tool should not only support the entire development process from visualization through to verification - it should also be portable, scalable, intuitive and easy to use. This white paper describes such a tool.
Software
Rapid software design, development, debugging and optimization are the key to minimizing time-to-deployment. You need Abaco's AXIS.
Board Support
Highly flexible and configurable to deliver the optimum balance of coverage vs. boot time, our in-house expertise enables us to provide program-specific functionality.
Product Lifecycle Management
All our products are designed to be supported over the multi-year – multi-decade, even – lifetime of the typical program. Whether for technology insertion or obsolescence management, we're with you for the long haul.