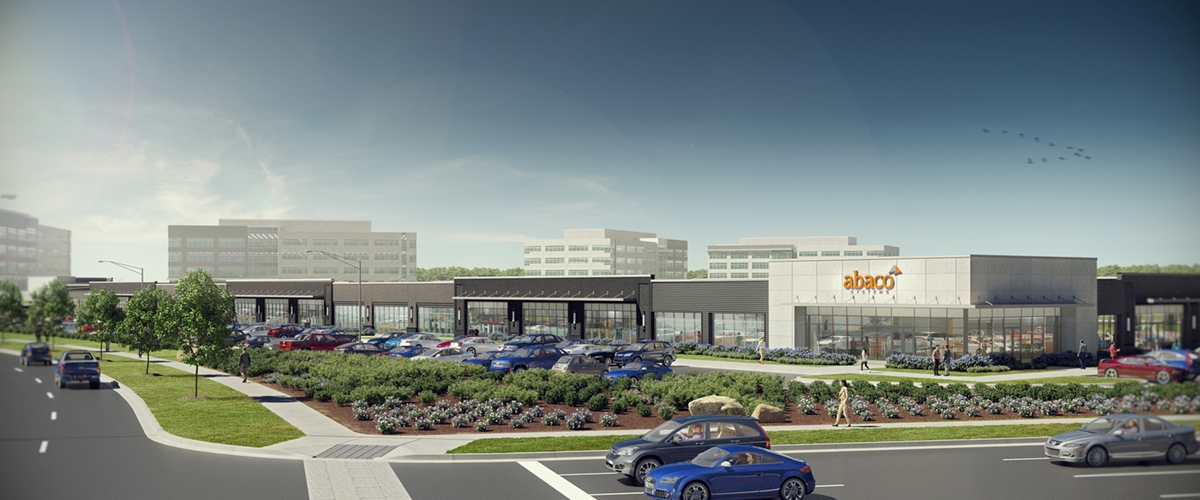 HUNTSVILLE, Ala.— May 2 2019 Abaco Systems today announced that, in response to growing demand for the company's products and services, it is to expand its presence at its world headquarters in Huntsville, Alabama. Construction is now under way on a new, ~40,000 square foot engineering design center located at Redstone Gateway in Huntsville. The new facility will be ready to occupy in September 2019.
The new offices will bring Abaco's overall footprint in Huntsville to over 125,000 square feet of office, lab and manufacturing space that houses 300 of Abaco's 700+ worldwide workforce. The new site will free up existing space at the Memorial Parkway site for expanded systems integration, assembly and test, needed as a result of several sizable program wins over the past year.
The Redstone Gateway location, which is at the heart of Huntsville's research parks, was chosen because of its proximity to a number of Abaco's customers. In addition, the site is close to other amenities, such as Bridge Street Town Center, offering after-work shopping and dining.
"We've seen substantial growth in our business – especially our systems business – that means we have now outgrown our existing Huntsville facility," said Rich Sorelle, President and CEO, Abaco Systems. "We're excited to have signed this contract that will give us valuable, purpose-built space that will accommodate not only the growth we have seen, but also the growth we expect to see."
"The new facility also illustrates the importance we attach to providing our people with the best possible working environment," added Sorelle.
Abaco's systems business sees the company undertaking the responsibility for developing, building, integrating and testing complete subsystems for its customers – minimizing their cost, risk and time to market.
Abaco has been on the Memorial Parkway Southwest site for almost 30 years, and has grown rapidly in that time. Huntsville is well known as a key location for the defense industry, with high profile companies including Boeing, DRS, Georgia Tech Research Institute, L-3, Leonardo, Lockheed Martin, Northrop Grumman and Raytheon – all of whom Abaco counts as customers - as well as many others having a presence in the city.
In addition to needing to expand its office space in the city, Abaco's growth also sees the company looking for numerous additional people, including talented software- and electrical engineers, as well as program managers. Forty new people have been recruited in the last year alone as the company continues to grow and to respond to increasing customer demand for its products.
About Abaco Systems
With more than 30 years' experience, Abaco Systems is a global leader in open architecture computing and electronic systems for aerospace, defense and industrial applications. We create innovative, modular solutions based on open standards that are characterized by outstanding price/performance, ultimate rugged reliability and minimal SWaP. Our goal is to be a significant contributor to our customers' success, partnering with them to reduce cost, time-to-deployment and risk and supporting them over the long term.  With an active presence in hundreds of national asset platforms on land, sea and in the air, Abaco Systems is trusted where it matters most. www.abaco.com
For more information, contact:
Ian McMurray
Communications Manager
Abaco Systems