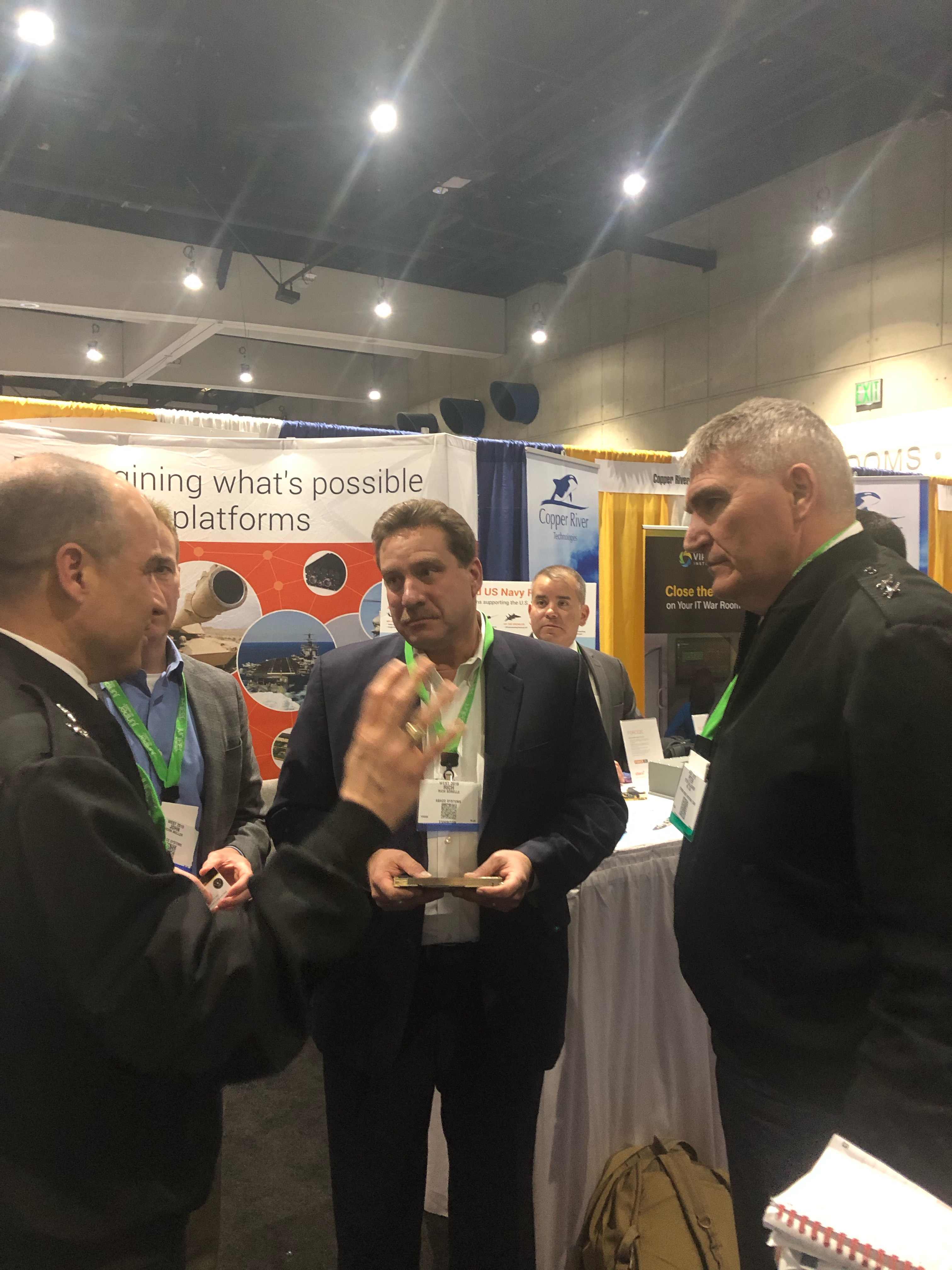 This week, we're at WEST 2019 in San Diego. WEST is the premier naval conference and exposition on the West Coast, and is now in its 29th year of bringing military and industry leaders together. Co-sponsored by AFCEA International and the U.S. Naval Institute, WEST provides a forum at which the makers of platforms and the designers of technologies can network, discuss and demonstrate their solutions.
The Abaco Team spent day one speaking with Vice Admiral Chip Miller (Commander Naval Air Forces, Pacific) and Rear Admiral Carl Chebi (PEO C4I and Space Systems).  We discussed current Abaco capabilities resident on multiple naval platforms today and our emerging RFSoC capabilities.  The Navy's need for advanced RFSoC solutions to improve EW and SIGINT align with our recent introduction of the VP430 Direct RF Processing System.  
Rich, John and the team had a great opportunity when they with Major General Bassett and Major General Gallagher from the Army.  The Army, Navy and USMC all have emerging requirements to bring massive computing power to the tactical edge.  That's Abaco's sweet spot!  The DOD needs enhanced processing and graphics capabilities on the platform to manage the massive amounts of electromagnetic, EW and SIGINT data on tomorrow's battlefield.  Rapid development and deployment is a focus area.  The DOD wants creative ways for suppliers to get minimally viable products into their labs and demonstration environments as quickly as possible.