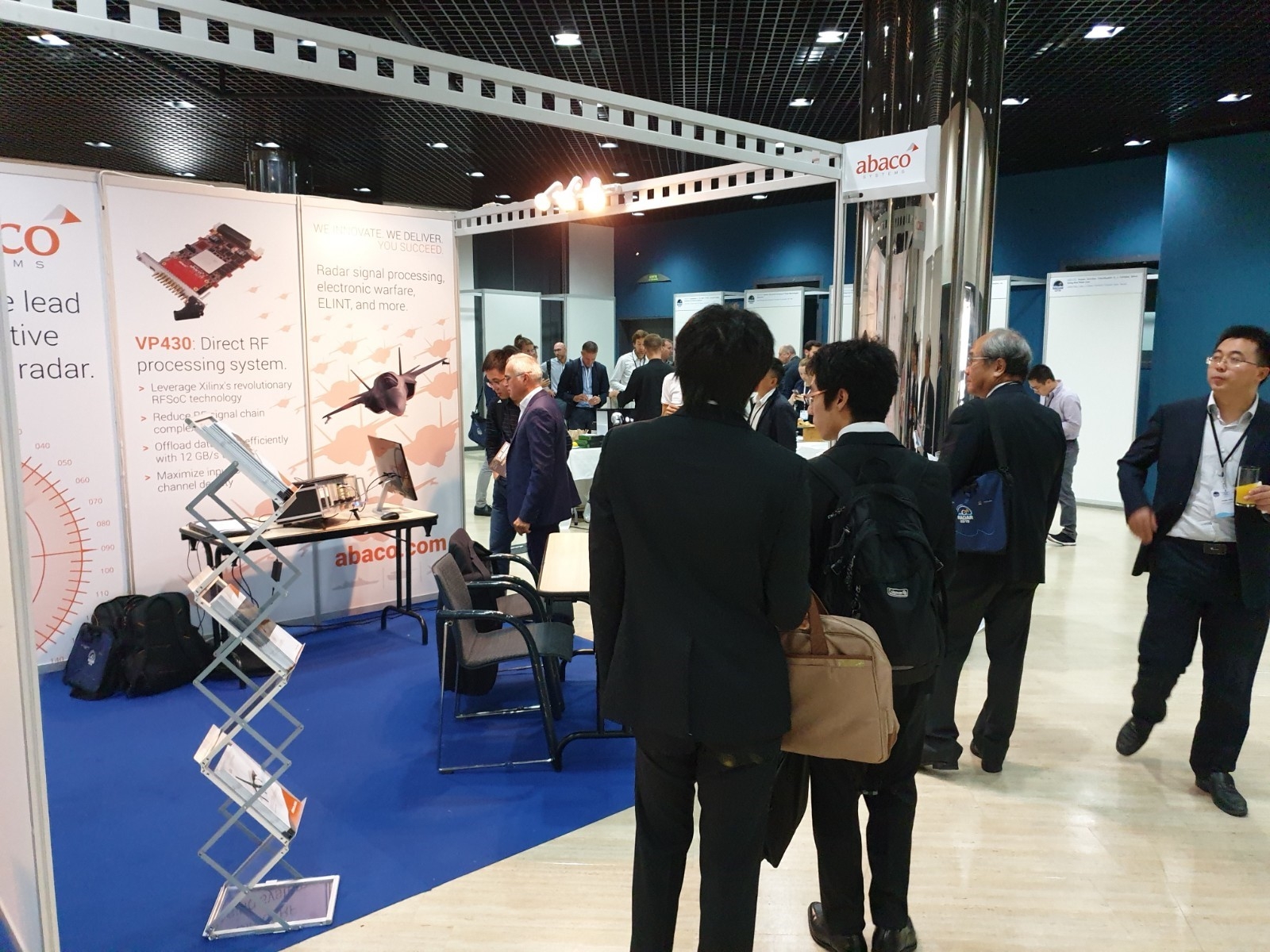 This week, several members of our EMEA team spent a few days on the French Riviera. Unfortunately, it was not for a vacation…
Abaco had a booth at the International Radar Conference, held in Toulon, France.  The conference was organised by the French SEE Society (Société de l'Electricité, de l'Electronique et des technologies de l'information et de la communication), within the framework of international relations set up between the IET (Institution of Engineering and Technology), the AESS (IEEE Aerospace and Electronic Systems Society), the IEEE (Institute of Electrical and Electronics Engineers), the CIE (Chinese Institute of Electronics), the IEAust (Institute of Engineers Australia) and SEE.
Thales, a key player in the field of radar and sonar for defense applications, was the conference's gold sponsor, while Abaco was a silver sponsor.
With more than 200 presentations, 16 tutorials and several keynote speeches throughout the conference from companies, universities and technology centers describing their latest studies, it was heaven for those with a keen interest in mathematical formulae. For my part, it was like being a student again.
The main trends for the event related to cognitive radar that uses AI and machine/deep learning technologies. In addition to high end FPGA, it became clear that GPGPU technology is about to become a significant facet of radar systems.
We took the opportunity to demonstrate our VP430 RFSoC Development System which attracted a number of visitors and resulted in a number of interesting conversations that we'll be following up on after the show.